Matsusaka Beef Processing Rikiya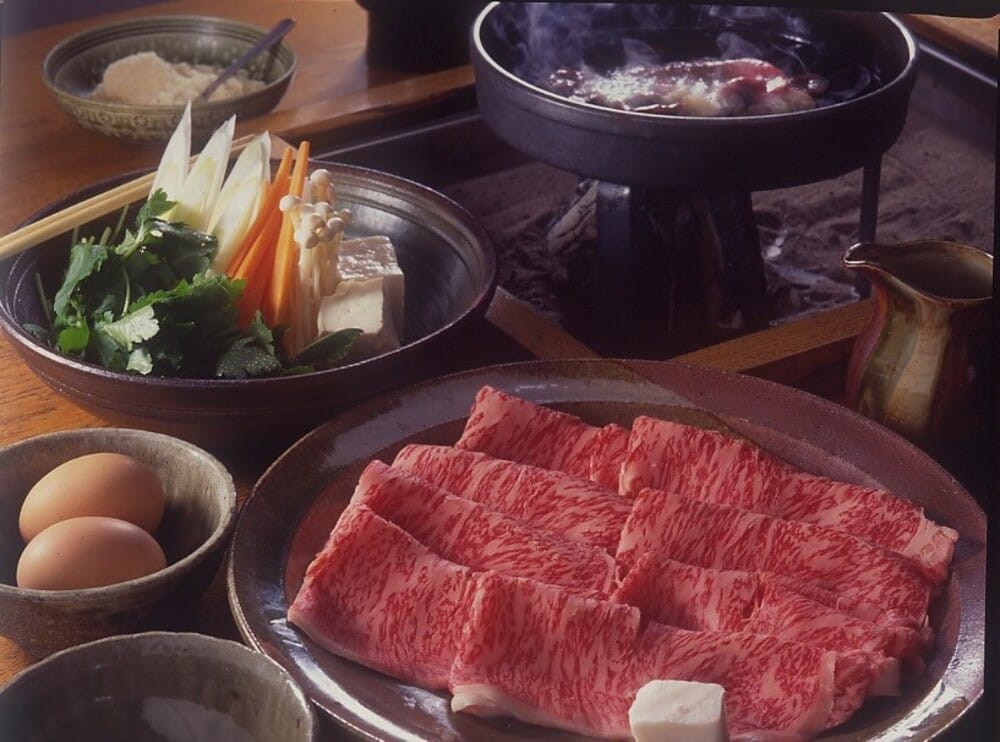 "Matsusaka Beef Restaurant Rikiya", a beef restaurant.You can taste high-quality domestic beef in the spacious store.There are three types of sukiyaki, Yamabuki, Nadeshiko, and Kikyo, and the highest-ranked Kikyo is a full-course meal of special Matsusaka beef.If you want to eat delicious meat after visiting Jingu, please do.
Address
869-2 Kurose-cho, Ise-shi, Mie
Inquiries
0596-25-9880
Business hours
11:30 - 14:00
17: 00 to 21: 00 (LO20: 00)
Regular holidays
Wednesday
Japanese restaurant Uokan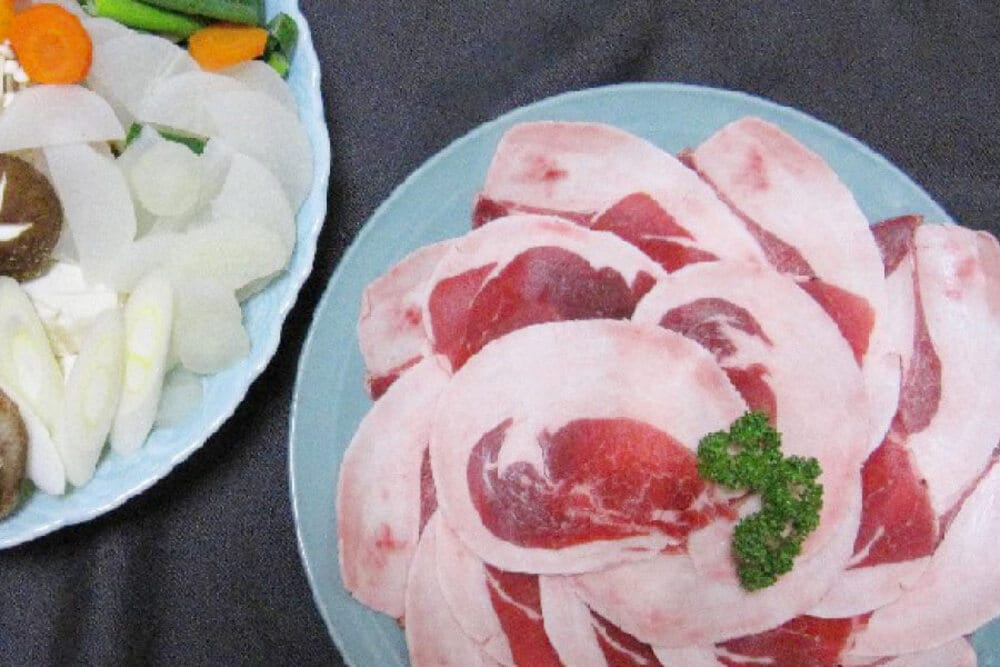 "Washokusho Uokan" is a long-established restaurant founded in 11.You can enjoy a menu that uses local ingredients such as Ise udon and rice bowls, with a focus on kaiseki cuisine.Botan nabe (a hot pot dish using wild boar meat), which is only available in winter, is made with miso and is perfect for the cold season.The store is fully equipped with meeting rooms and banquet halls, so groups can also use it for various purposes.
| | |
| --- | --- |
| Address | 2-4-7 Ozeko, Ise City, Mie Prefecture |
| Inquiries | 0596-24-3017 |
| Business hours | 11:00 - 20:00 |
| Regular holidays | 1/1 |
Ise Tavern Fuguya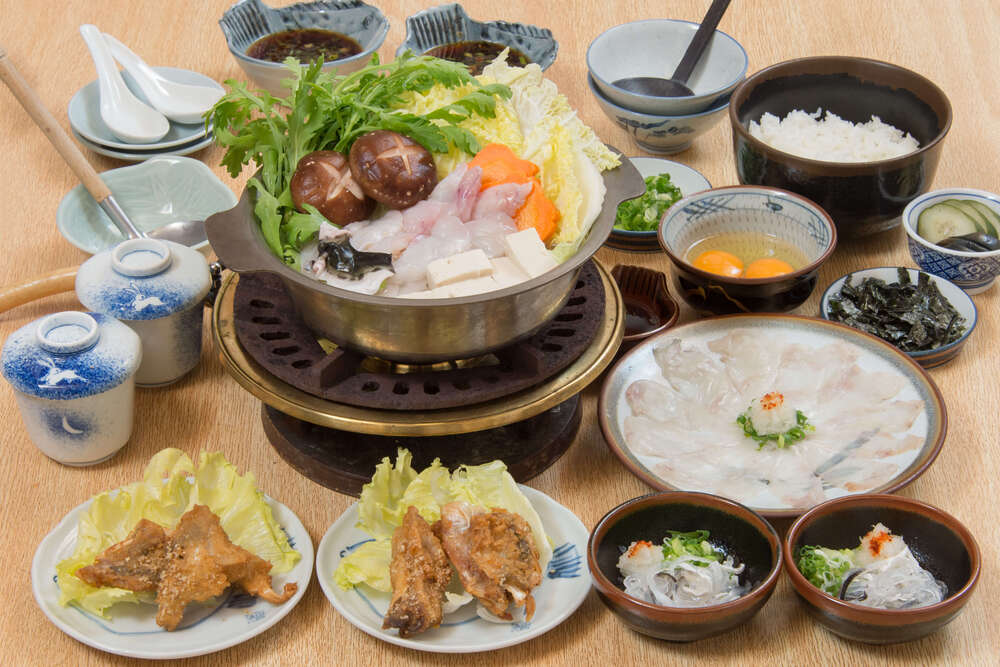 "Ise Izakaya Fuguya", which has been in business for over 80 years, is a izakaya with eel in the spring and summer and blowfish in the fall and winter. Not only eel and blowfish, but also local dishes that go well with local sake are available.Fugu hot pot with domestically produced natural fugu as the main character is healthy with lots of ingredients.It is a 10-minute walk from Iseshi Station, so you can easily stop by.
Address
3-7-11 Ichinoki, Ise City, Mie Prefecture
Inquiries
0596-25-8719
Business hours
Lunch: Reservation only
15:00 - 21:30
Regular holidays
Thursday
Iberian pig specialty store Acorn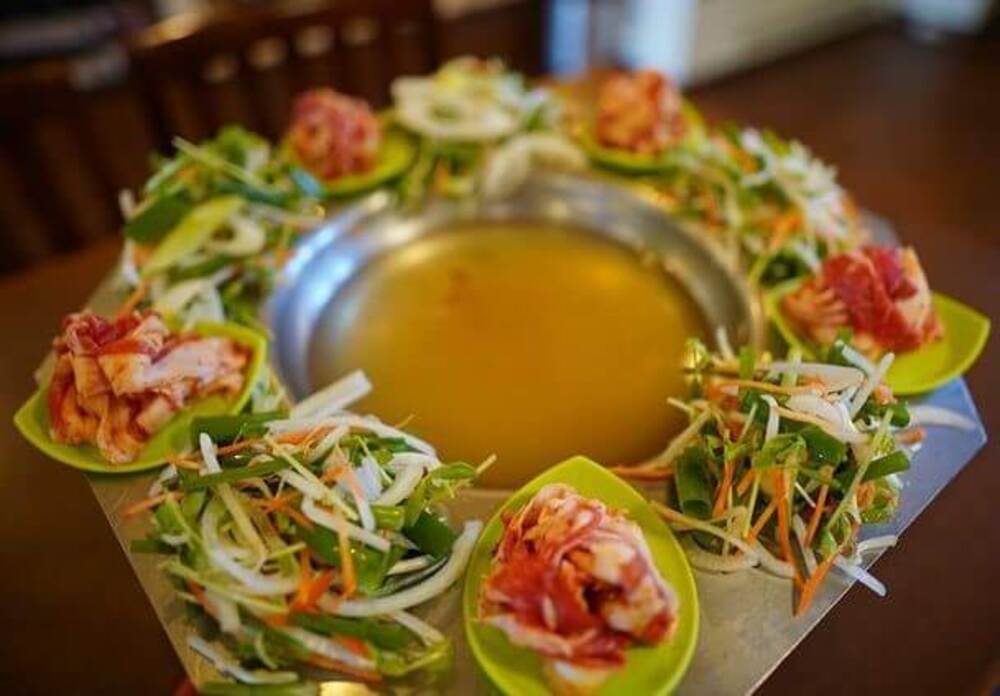 "Iberian pig specialty store, Iberian acorn" is the only Iberian pig specialty store in Ise City, and Iberian pig uses only the finest Bejota.Surrounded by a lot of vegetables, Iberian pork hot pot shabu-shabu goes well with soy sauce and sesame sauce, and it looks colorful, so it looks great in photos!
Address
567-2 Akeno, Obata-cho, Ise City, Mie Prefecture
Inquiries
0596-37-1557
Business hours
Lunch 11: 30-14: 00 (LO)
Dinner 17: 30-22: 00 (LO)
[Sunday/Holiday]
Lunch 11: 30-14: 00 (LO)
Dinner 17: 00-22: 00 (LO)
Regular holidays
Thursday
Shunsai Izakaya Furuichi Tsubogin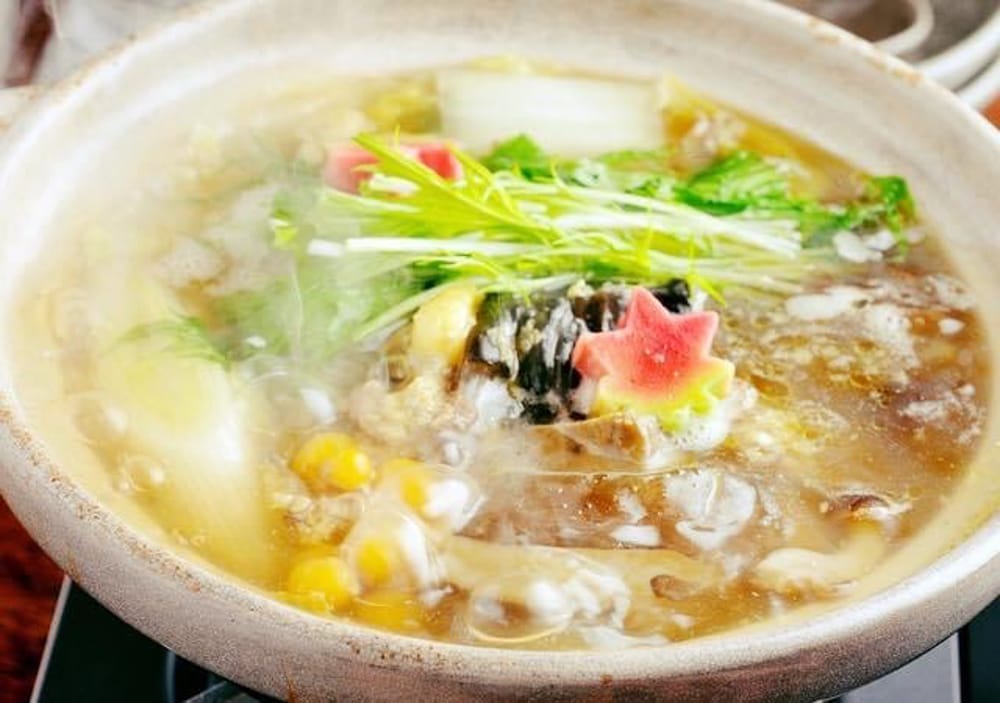 "Shunsai Izakaya Furuichi Tsubogin" is a Japanese-style izakaya where you can enjoy Mie seafood and mountain food.We also have local sake that goes well with seafood and meat dishes, so you can enjoy the local flavors in a cozy atmosphere.The soft-shelled turtle hot pot, which is one of the signature menus, has the best soup stock from the soft-shelled turtle.Excellent nourishing and tonic effect.The shop is within a 10-minute drive to Ise Jingu.
| | |
| --- | --- |
| Address | 59 Furuichicho, Ise City, Mie Prefecture |
| Inquiries | 0596-64-8139 |
| Business hours | 17: 00 to 23: 00 (LO22: 30) |
| Regular holidays | Monday, 3rd Sunday |
Yakitori and hot pot dishes Napori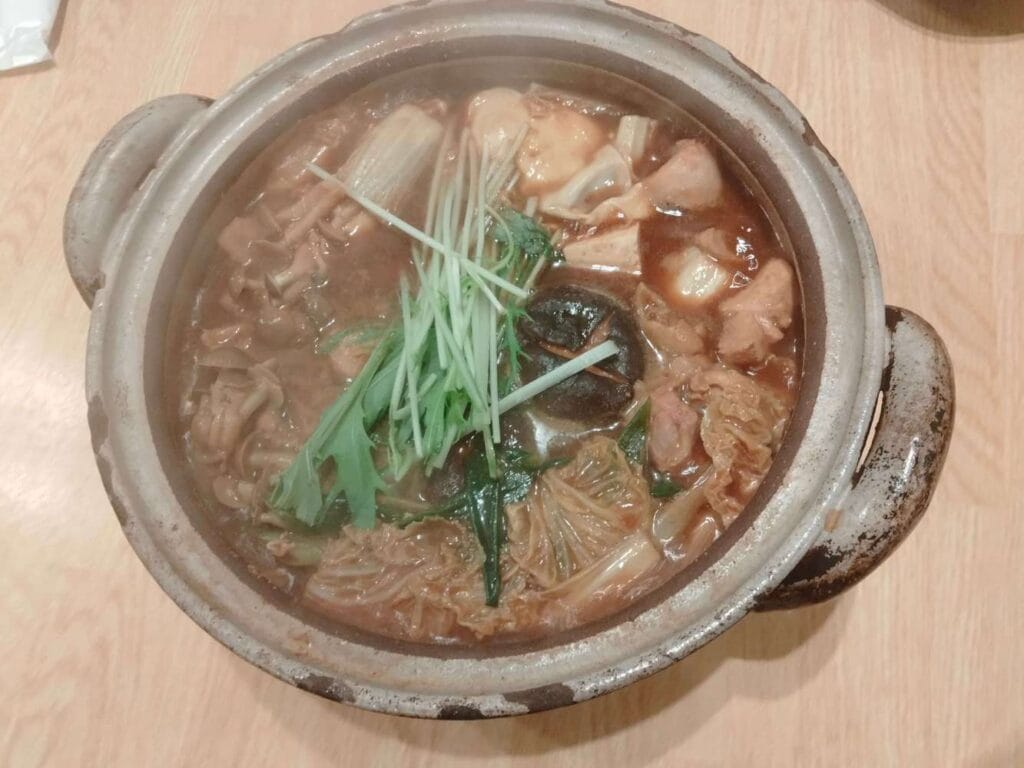 At the izakaya "Napori", which is popular with locals, you can enjoy a variety of chicken dishes using fresh Ise chicken.The local hot pot, which can be eaten all year round, is reasonably priced and contains plenty of vegetables and chicken, so it goes well with rich red miso.The shop is located in the shopping district in front of Ujiyamada Station and is recommended for those who like chicken dishes.
| | |
| --- | --- |
| Address | 2-2-18 Iwabuchi, Ise City, Mie Prefecture |
| Inquiries | 0596-24-7989 |
| Business hours | 17:00 - 22:00 |
| Regular holidays | Monday |
---