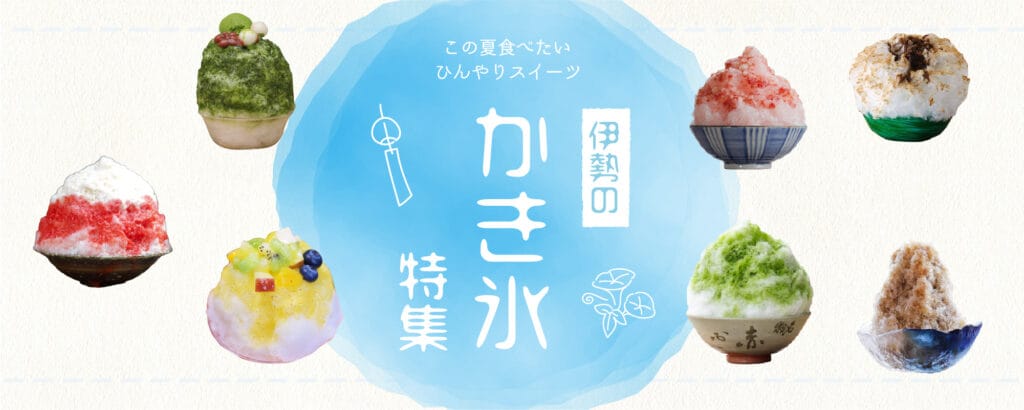 Isuzu Chaya Main Store [Naiku Area]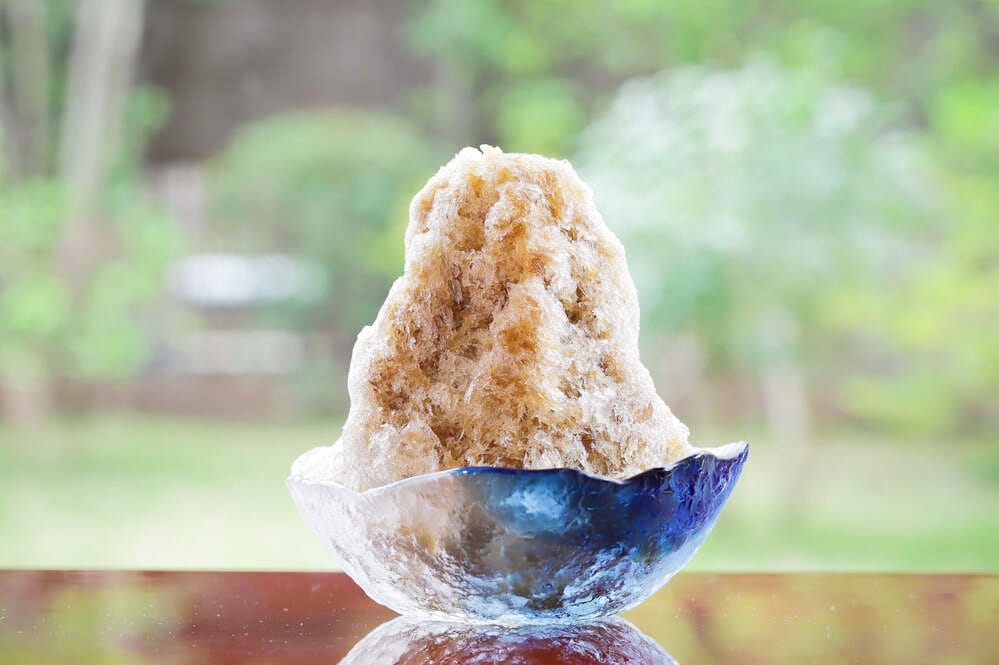 "Isuzu Chaya" adjacent to Akafuku Main Store.Opened in 60, it is a solid structure that restores an old merchant house.From the inside of the store, you can see the Isuzu River and Mt. Asakuma through the dry landscape garden.
"Brown sugar ice" for summer only uses brown sugar with plenty of minerals.
The soft shaved ice contains brown sugar-flavored "honwarabi mochi" and "brown sugar bean paste".It has a rich flavor and goes great with black honey on cold ice!
At Isuzu Chaya, in addition to brown sugar ice, you can also enjoy "Mizore ice" studded with Dainagon azuki beans, matcha green tea and seasonal Japanese sweets.
| | |
| --- | --- |
| Address | 30 Uji Nakanogiri-cho, Ise City, Mie Prefecture |
| Inquiries | 0596-22-3012 |
Akafuku [Naiku area]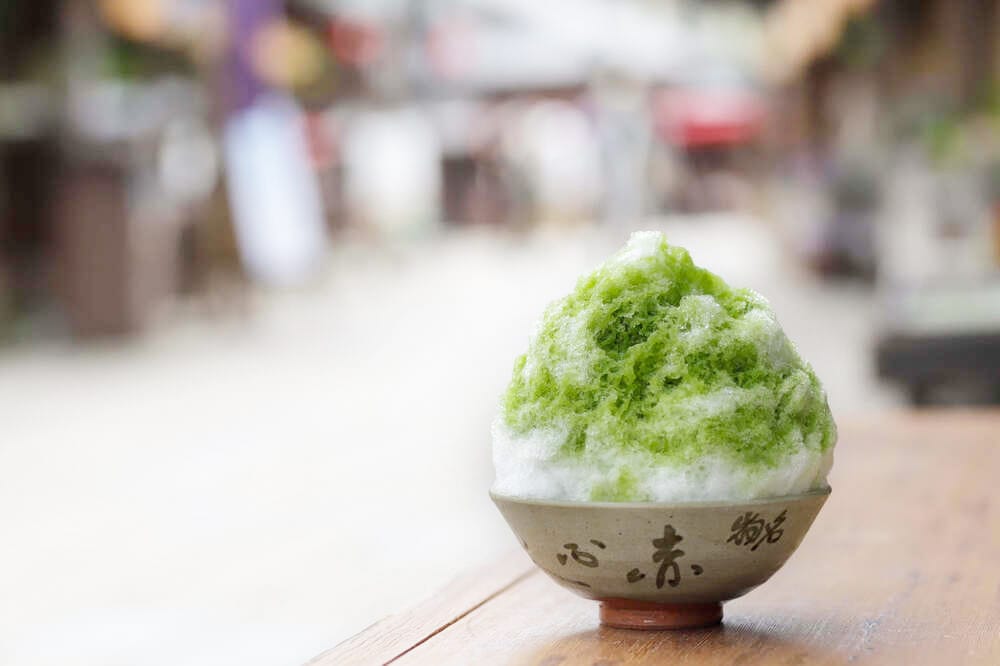 "Akafuku ice" was first offered to sea bathers in Futaminoura in 36.As a summer cool taste that represents Ise, many people from locals to tourists come to the store in search of this taste.In the shaved ice with bittersweet matcha honey, bean paste and two rice cakes are contained separately.
The bean paste and mochi inside are not the Akafuku mochi itself, but the ones that are specially made to blend in with the cold ice.It goes well with matcha honey, and there are also strong fans who visit every year.Please enjoy the deliciousness of summer, which is a bit different from the usual Akafuku Mochi.
| | |
| --- | --- |
| Address | Store by head office: 26 Ujinakanokiricho, Ise City, Mie Prefecture |
| Inquiries | Stores by head office: 0596-22-7000 |
Chabo Yamanaka [Naiku area]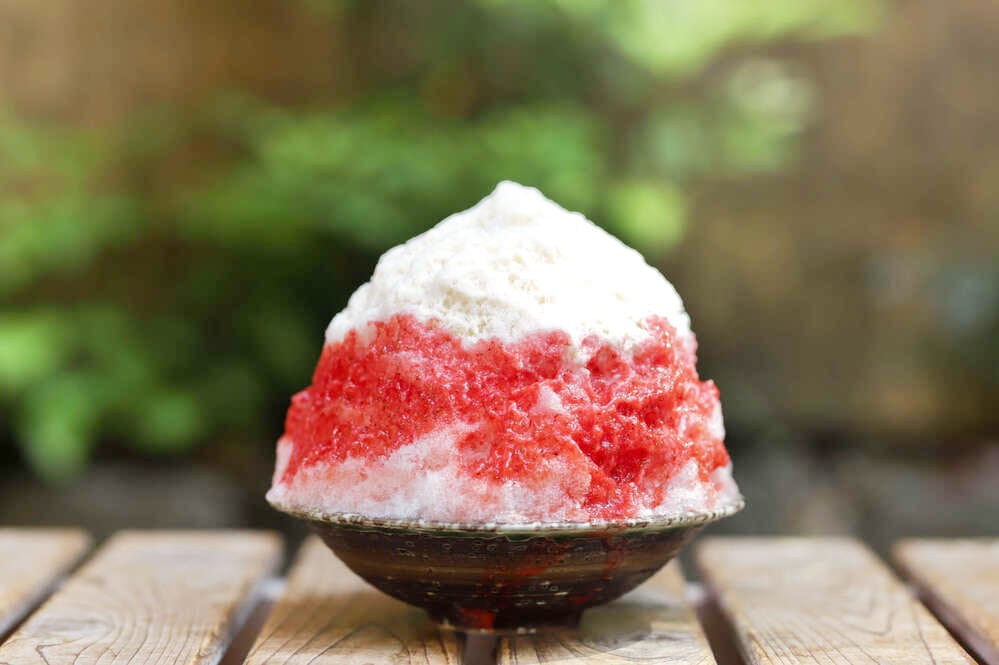 "Chabo Yamanaka" has a store right in front of Ise Jingu Naiku.As summer approaches, Kakigori made from additive-free and natural materials will appear.There are four other types of menus, centered on the signboard menu "Country Ice" topped with deep soybean flour and warabi mochi, which are popular with people of all ages.
Above all, "Mushroom Strawberry Milk Ice" with fresh mashed strawberries, molasses and plenty of condensed milk is a cup that makes you feel the summer to the fullest.In addition, Matcha Kintoki and Yuzu ice are also recommended!
| | |
| --- | --- |
| Address | 65 Ujiimazaikecho, Ise City, Mie Prefecture |
| Inquiries | 0596-23-5557 |
Fruit Lab [Naiku Area]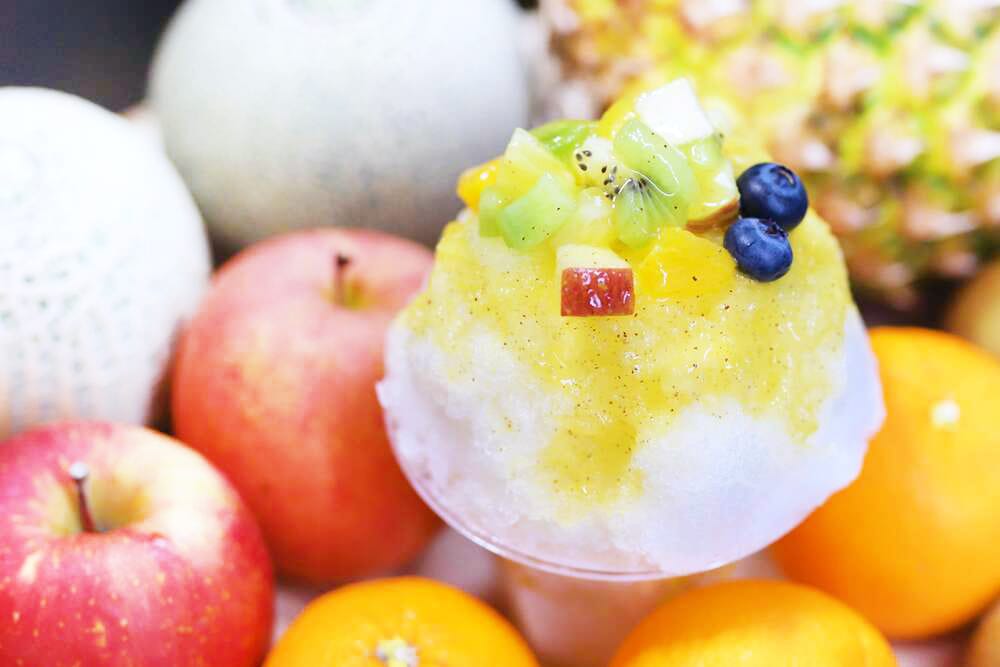 A popular shop for fresh juice that squeezes whole seasonal fruits.The recommended summer menu is "Furutsu Ice", which is made of fluffy ice with plenty of five kinds of fruits: pineapple, orange, melon, kiwi, and apple.The texture of diced fruits and homemade syrup with a refreshing taste that is not too sweet are applied, and it seems that some people can enjoy it until the end without getting tired and have a refill.
Also, the menus such as mixed juice and crush jelly are popular regardless of generation, so please try them.
| | |
| --- | --- |
| Address | 52 Ujinakanokiricho, Ise City, Mie Prefecture (Okage Yokocho) |
| Inquiries | 0596-23-8830 |
Dangoro Chaya [Naiku area]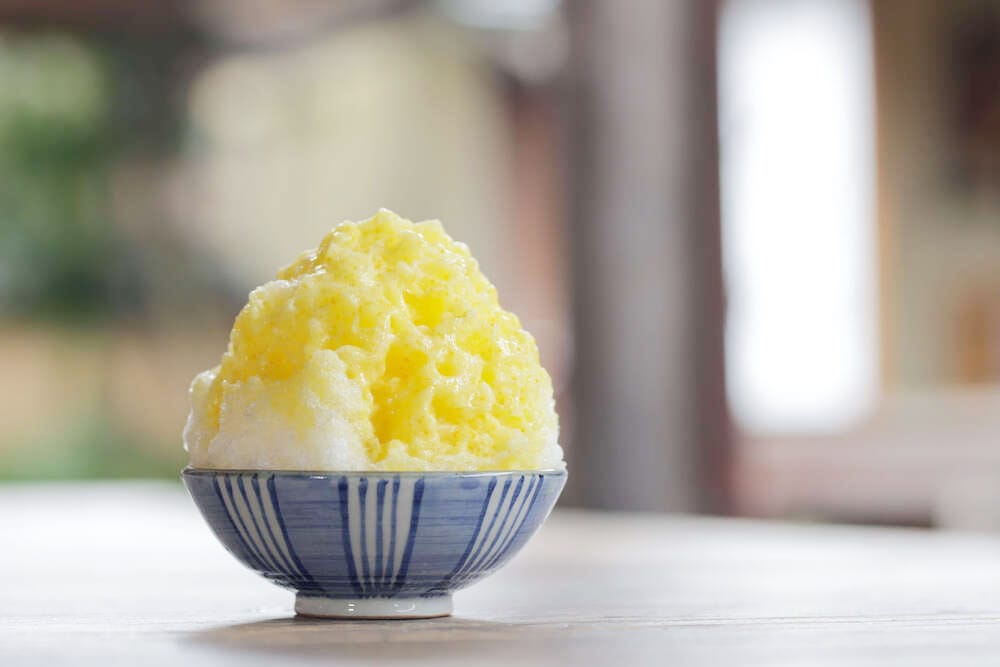 Thanks to Okage Yokocho, three types of shaved ice are popular here."Amanatsu ice" is a refreshing taste with exquisite sweetness and bitterness, which is made by sprinkling homemade syrup using woody sweet summer from Mihama town on fluffy ice.The sweetness is stronger than the ripened one, and the sweet summer that is delicious as it is is carefully syruped one by one, so the taste is smooth.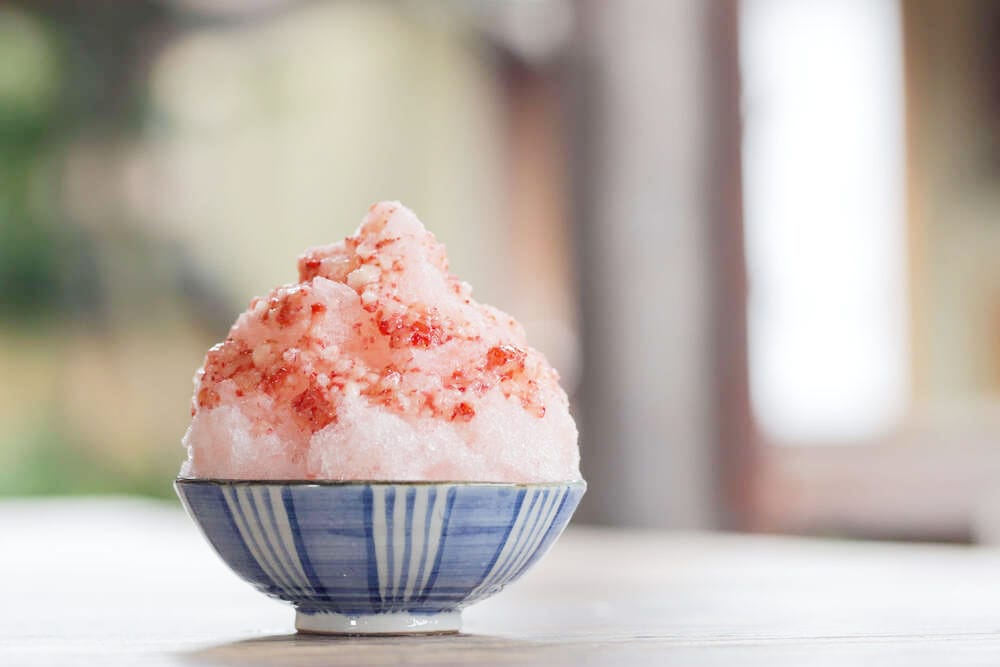 "Ice strawberry" with a special syrup using locally produced morning picked strawberries.Since it contains pulp, you can fully enjoy the fresh taste and aroma of strawberries. If you like sweets, you can try the "Amanatsu ice" and "Ice strawberry" with condensed milk (plus 2 yen).
| | |
| --- | --- |
| Address | 52 Ujinakanokiricho, Ise City, Mie Prefecture (Okage Yokocho) |
| Inquiries | 0596-23-8808 |
Iwatoya [Naiku area]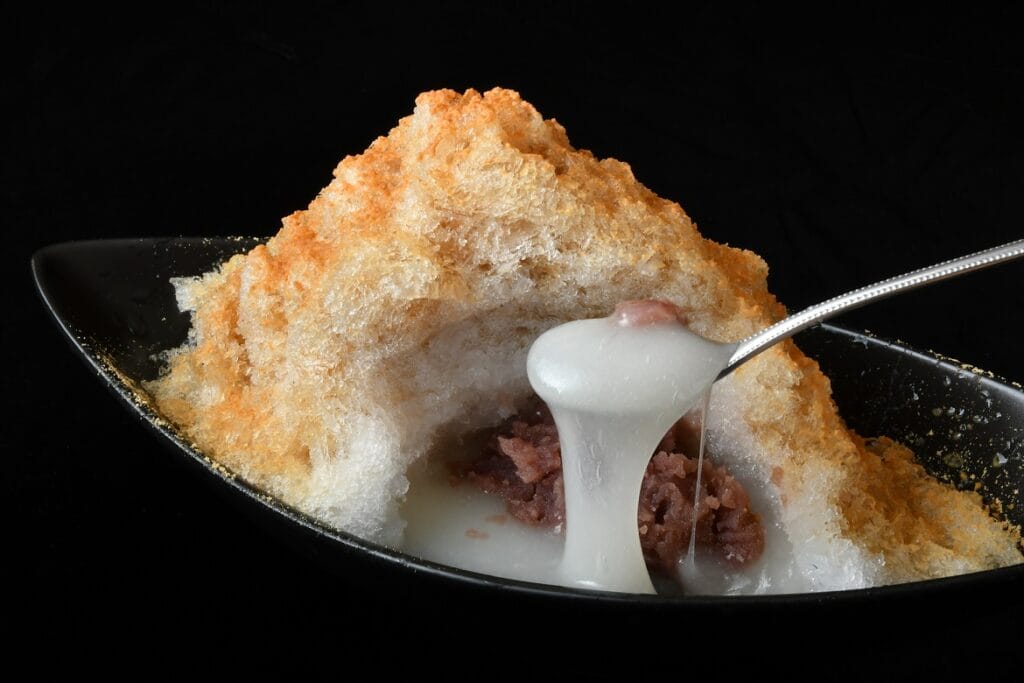 Shaved ice with plenty of "smooth rice cake" that is soft even in ice.
Toro Toro Mochi is an original mochi made specially using the mochi powder used as the raw material for the Ise specialty "Iwato Mochi".In addition, the bean paste in the ice uses abundantly "Koshi bean paste", which is the sweetness of "Iwato Mochi".
Furthermore, the "brown sugar syrup" on the ice is produced by cooking brown sugar from Hateruma, Okinawa Prefecture, and sprinkling it with "kinako", which is the original formulation of Iwatoya, to reproduce Iwato mochi as shaved ice!
Please enjoy "Iwatoya Ice", which is packed with Iwatoya's specialties.
| | |
| --- | --- |
| Address | 11-1 Ujiimazaikecho, Ise City, Mie Prefecture (Isuzu Shokudo) |
| Inquiries | 0596-23-3188 |
Fujiya Sogetsudo Main Store [Naiku Area]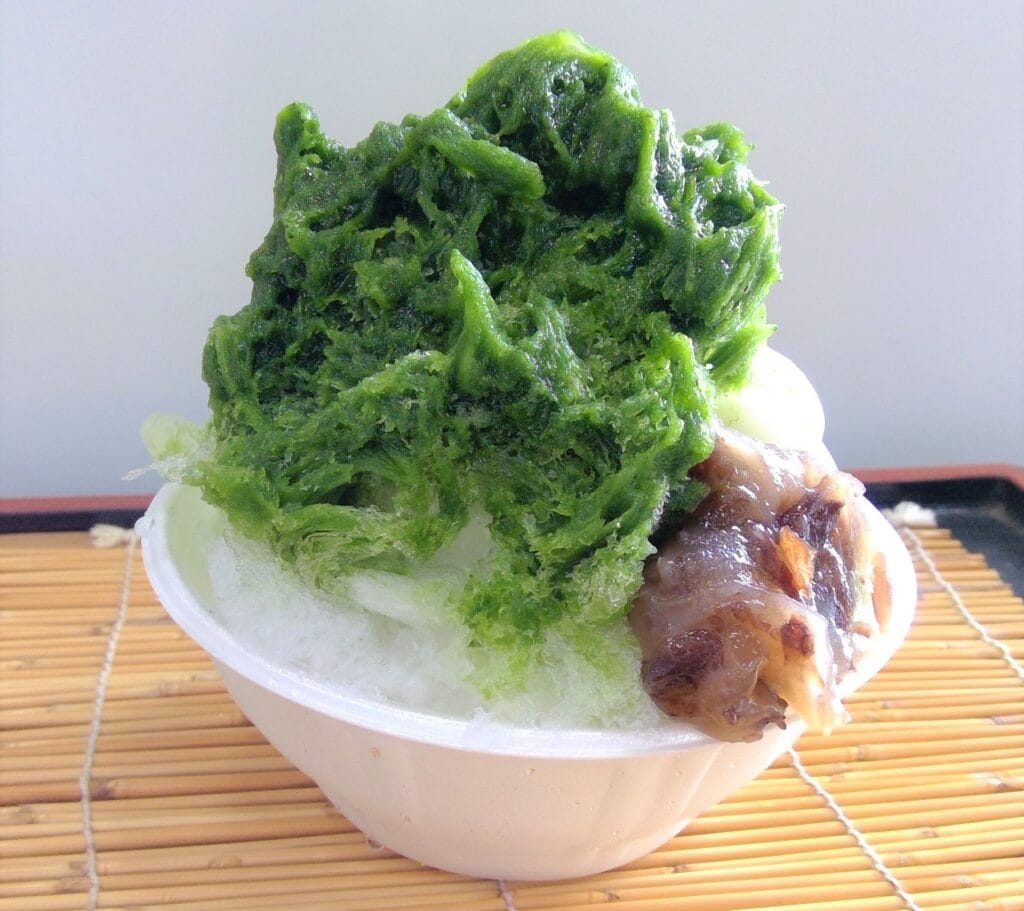 Founded in the Meiji period, Fujiya Sogetsudo is well known to Ise citizens for Rikyu manju and Japanese sweets.
At the main store of Fujiya Sogetsudo in Oharaimachi, Rikyu ice, which is topped with shiratama (rice flour dumplings) and quail bean paste and is covered with rich matcha syrup, is popular.
We also have strawberry ice and orange ice.
| | |
| --- | --- |
| Address | 46-1 Ujinakanokiricho, Ise City, Mie Prefecture |
| Inquiries | 0596-22-2418 |
Kinoshita Tea Garden Geku-mae Store [Geku Area]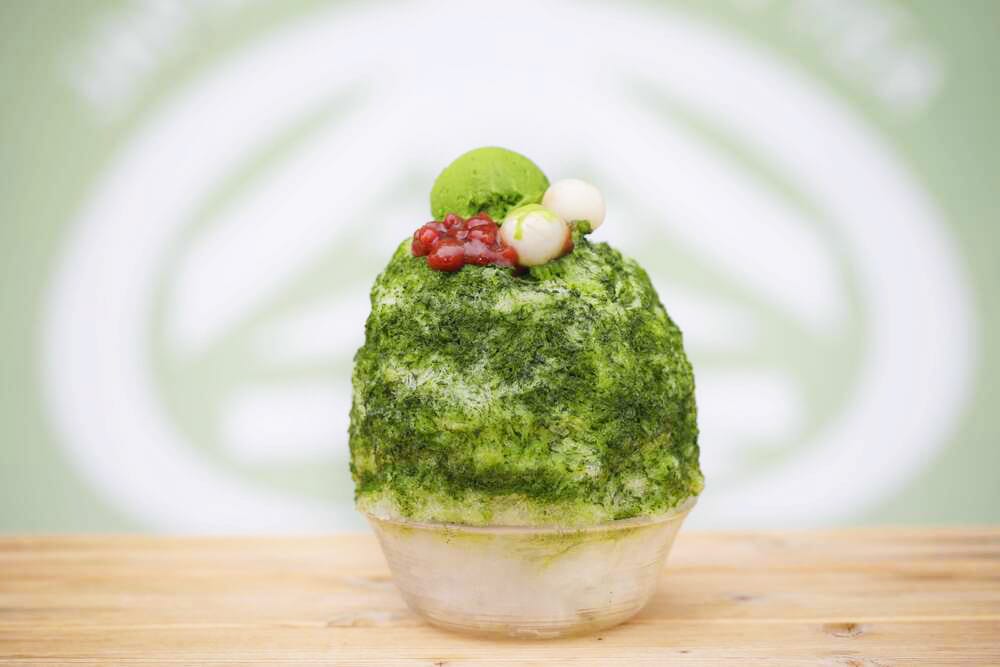 In recent years, the teahouse "Kinoshita Tea Garden" has received tremendous support from young people."Ise Matcha Ice" with homemade special matcha honey comes with white balls, matcha gelato, matcha jelly, roasted green tea jelly, and azuki beans as toppings.The secret to enjoying shaved ice until the end with fluffy ice and several types of toppings.Since the honey is made into smooth honey with a low sugar content, the style in which the toppings and honey are served in separate plates instead of sprinkling them in advance is also novel.
| | |
| --- | --- |
| Address | 1-1-31 Iwabuchi, Ise City, Mie Prefecture Hoonkan 1F |
| Inquiries | 0596-24-6747 |
Ofuku Mochi Honke [Futami area]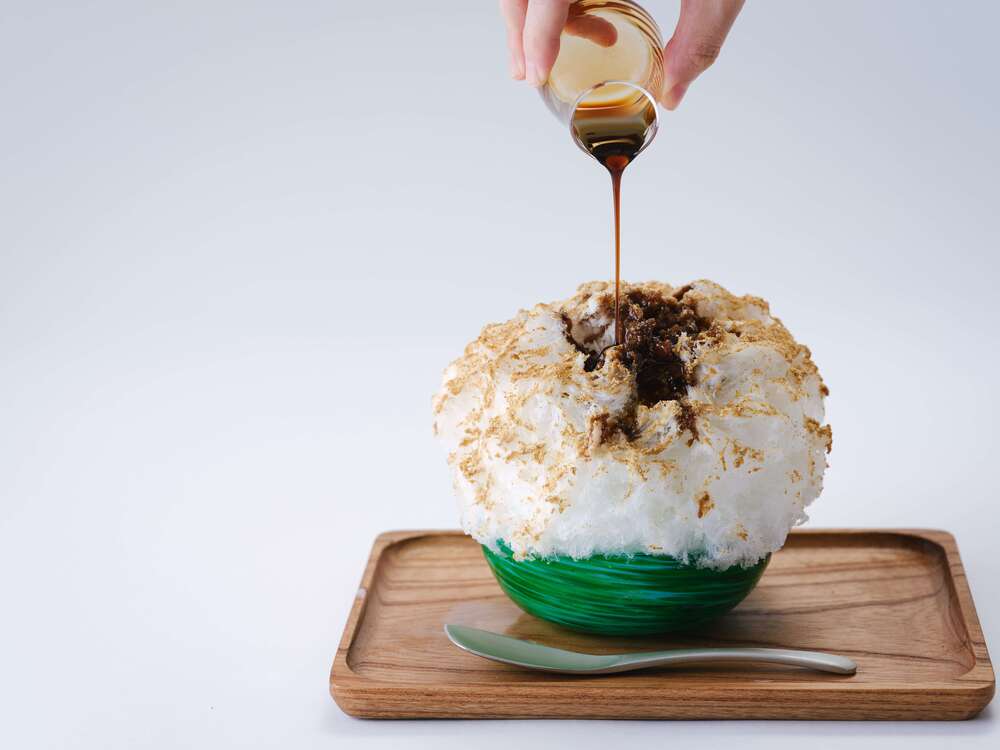 The shaved ice has no unpleasant taste and uses the precious natural ice of Yamanashi Minami Alps (Yatsugatake) brewery Hachiyoshi.The ice is shaved thinly to give it a fluffy mouthfeel.The syrup is homemade.The black honey and condensed milk are sprinkled with soybean flour, and the moderately sweet and fragrant soybean flour spreads in the mouth.Inside the shaved ice is a soft rice cake made from Hokkaido "Hakuchomochi".It is a gem that has been devised to maintain its softness without becoming hard even in ice.Please try "Melting Mochi and Kuromitsu Kinako" packed with a lot of proud ingredients.
| | |
| --- | --- |
| Address | 197-2 Futami-cho Chaya, Ise City, Mie Prefecture |
| Inquiries | 0596-43-3500 |
* Menus and prices are as of July 4, 7th year of Reiwa.Please check with the store for the latest information.
---