10 Recommended Summer Selections!
Oharaimachi / Okage Yokocho Gourmet Special
Fukusuke (Okage Yokocho)
Chilled Ise udon
Thanks to Okage Yokocho, Ise Udon restaurant Fukusuke.The summer-only menu is chilled Ise udon with a texture added to Ise udon, which is characterized by soft noodles.It is topped with tororo, mekabu, hot balls, etc., and you can eat even on hot summer days.

850 yen (tax included)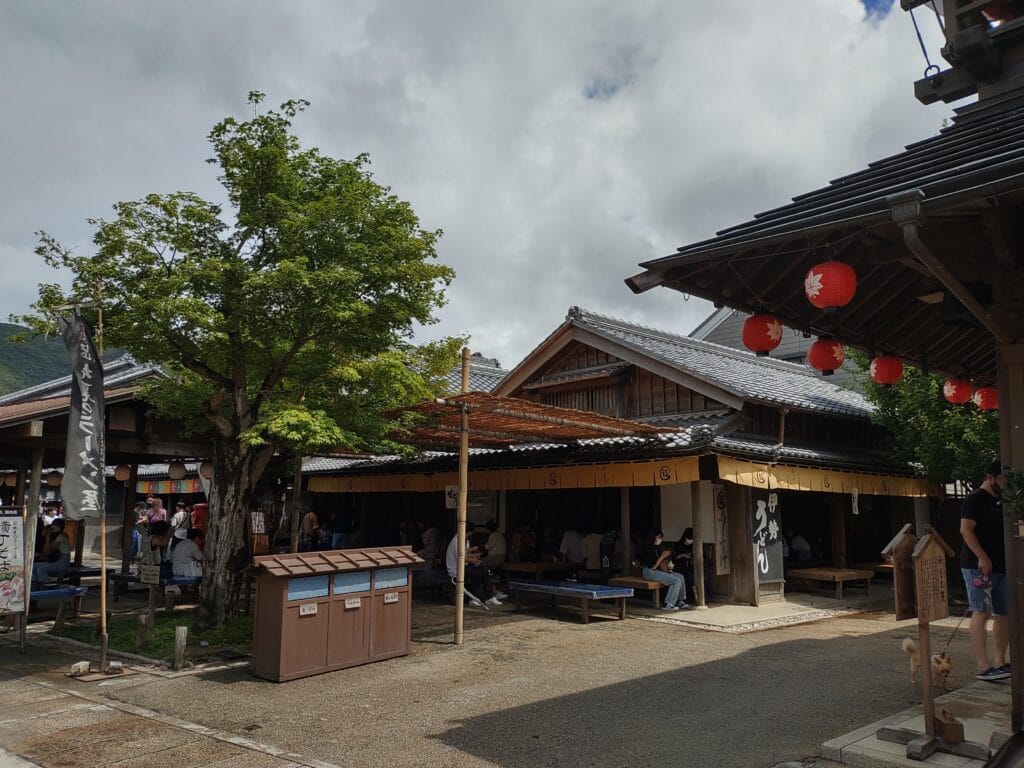 Yokocho Ikadaso (Okage Yokocho)
Ise-Shima Premium Oyster
Yokocho oyster cottage where you can taste Matoya oysters.The original "Ise-Shima Premium Oyster" is a gem that can be eaten raw all year round.It's nice to be able to eat it with original wine and sake.You can enjoy authentic nigiri sushi and seafood dishes in a calm atmosphere.

One 1 yen (tax included)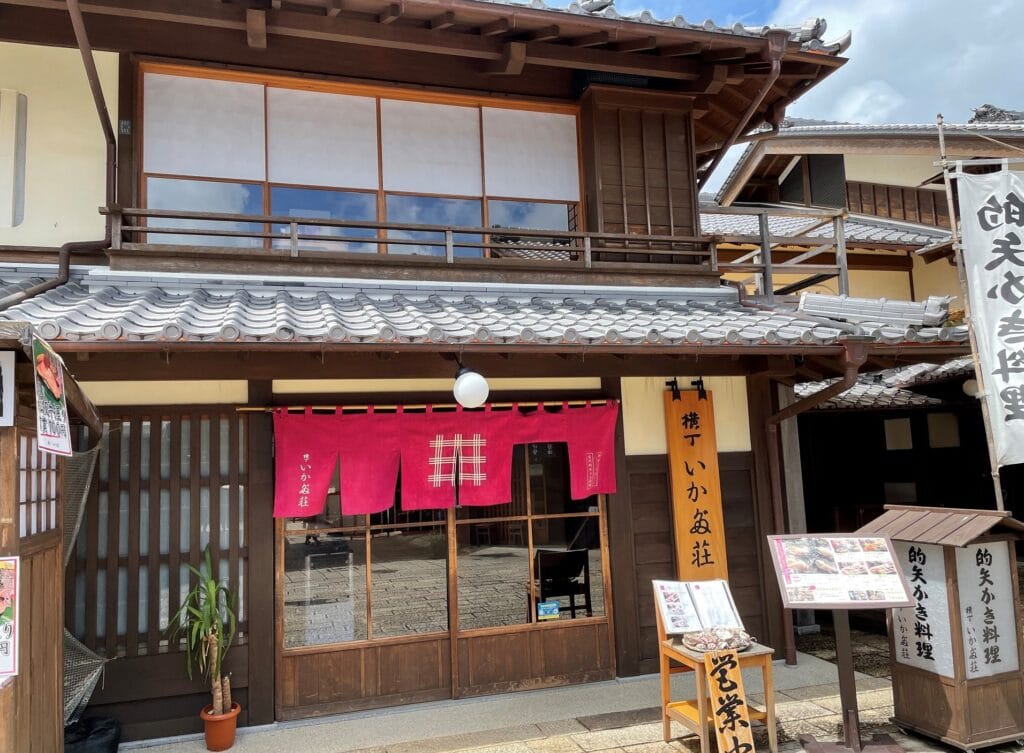 Denbei (Okage Yokocho)
Cucumber stick
Thanks to Okage Yokocho, it's a standard and popular product, and many people always eat it when they go.It sold more and more while we were interviewing.
It's on sale all year round, but the cucumber sticks that are chilled on ice are perfect for hot summers!

150 yen per bottle (tax included)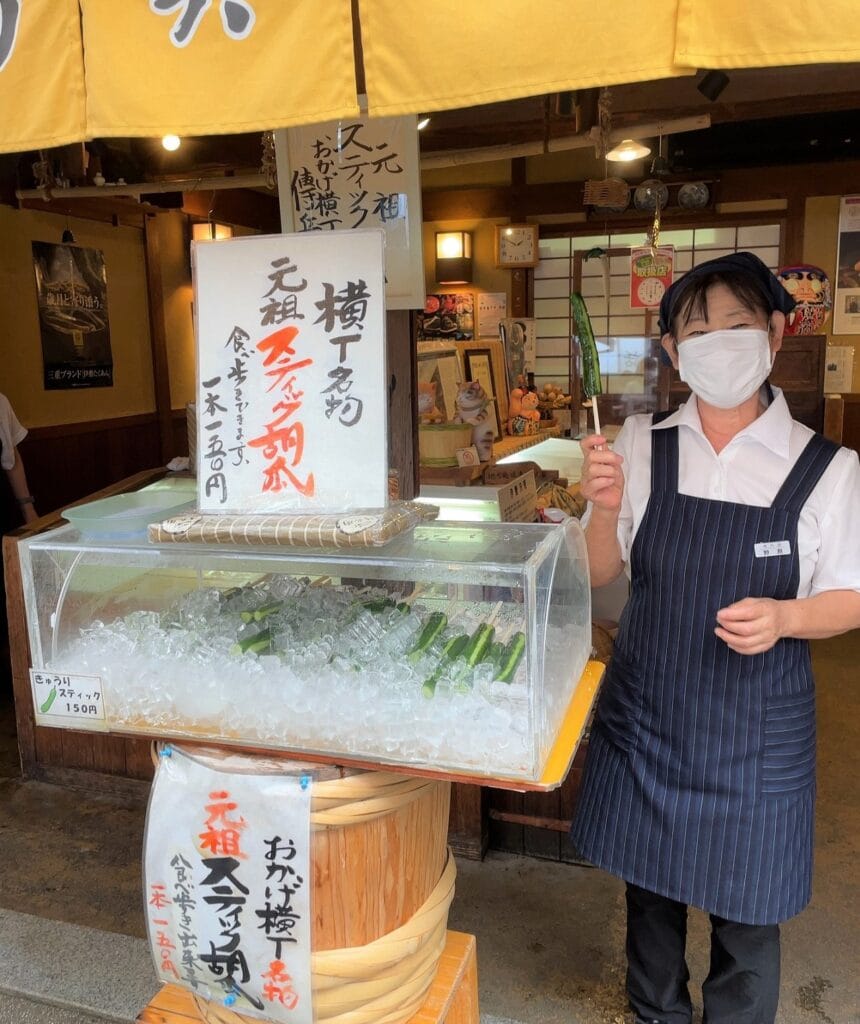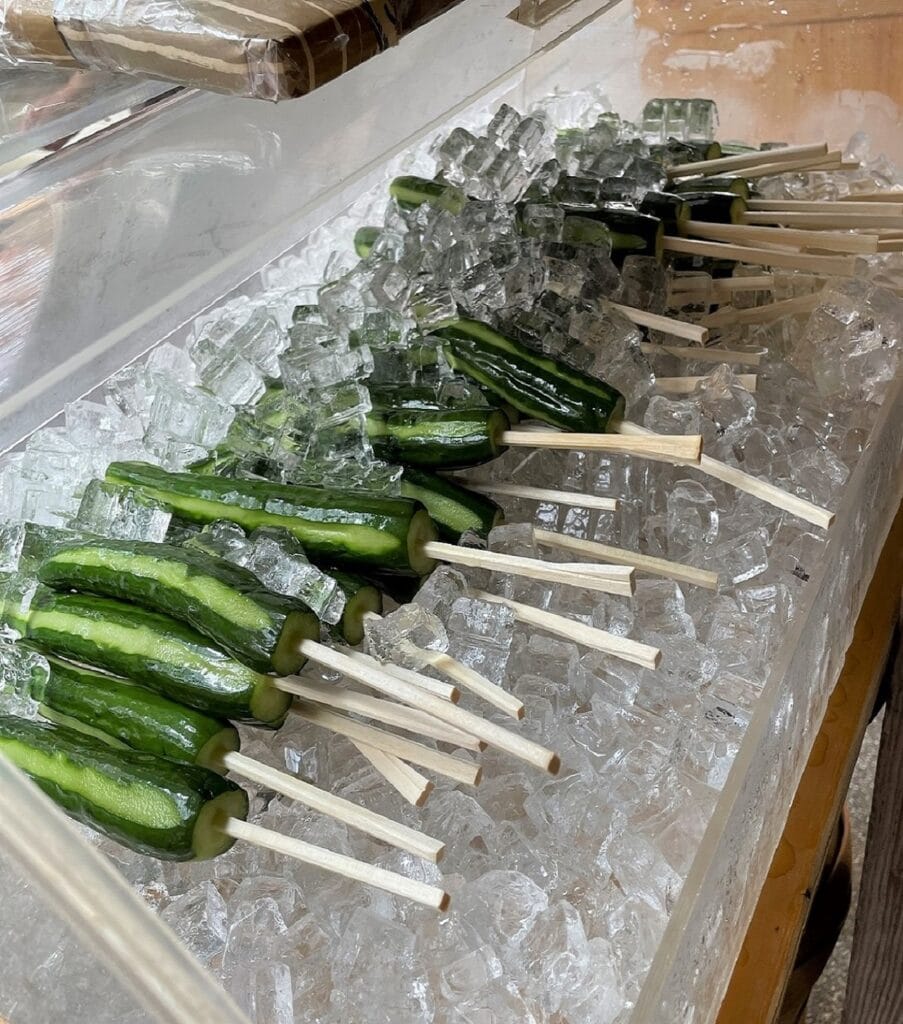 Hamayo Main Store (Oharaimachi)
Raw rice bowl
A raw shirasu bowl with plenty of fresh shirasu from Toshijima, Toba City, at the entrance of Ise Bay.It looks cool and appetizing.It is also delicious to eat with vinegar miso or dashi soy sauce.For dishes other than curry and ochazuke, "Kamaage Shirasu Miso Soup" containing freshly caught Shirasu from Toshijima is included.

1,100 yen (tax included)
* In-store food and drink may be open only on Saturdays and Sundays.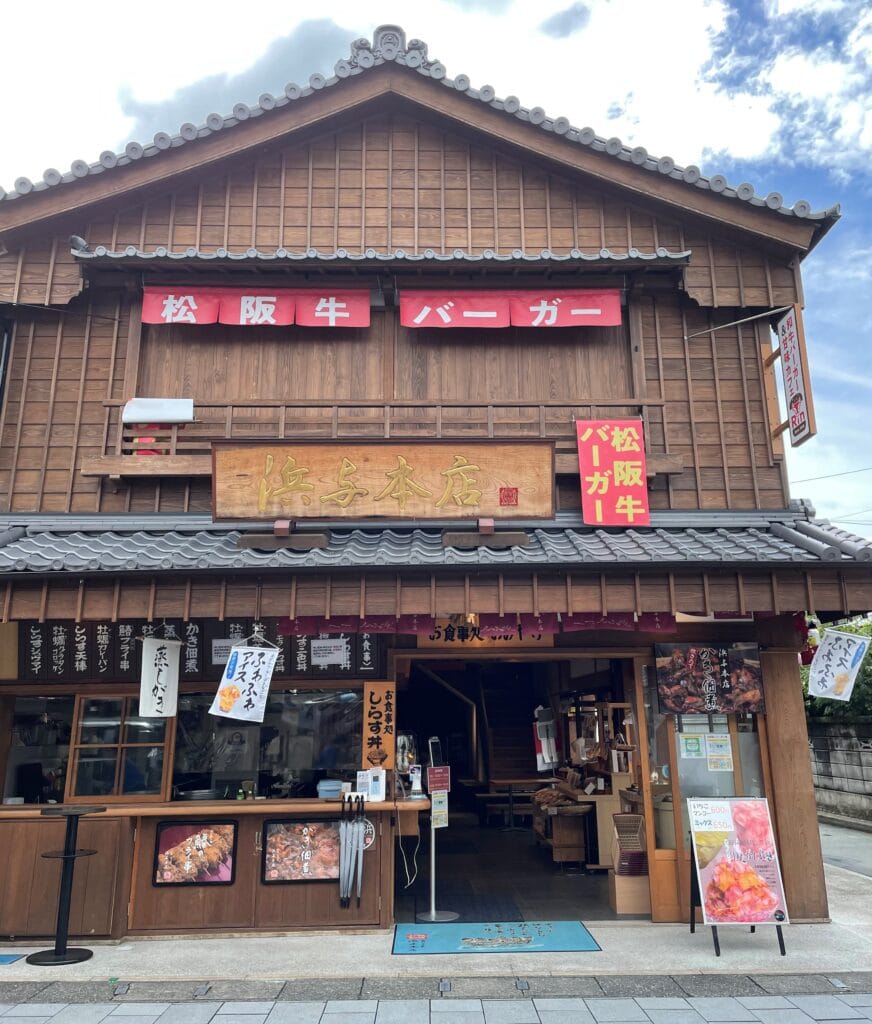 Tofuan Yamanaka (Oharaimachi)
Tofu soft
Unohana Donut is a tofu soft in the popular Tofuan Yamanaka.Since tofu and soy milk are used as ingredients, it has a refreshing taste that is gentle on the body.I'm glad that you can choose the size!The soy milk shake, which is sold only during the summer vacation, is also popular.

Regular size 320 yen (tax included)
Child size 210 yen (tax included)
Matsujiro's pavement (Oharaimachi)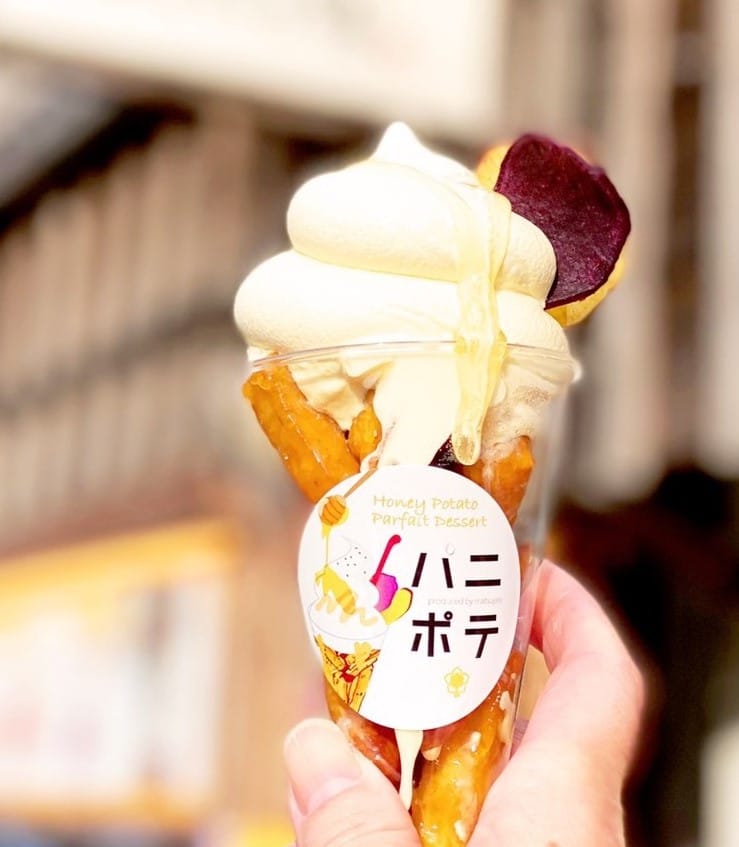 Hanipotepafe
Sweet potatoes are coated with Matsujiro's homemade honey.The popular "honey potato" has evolved into a parfait with a crisp surface and a moist inside.It's fun to choose toppings on top of the thick soft serve ice cream!
Honey lemonade "Honey Lemon" with plenty of honey is also delicious.

840 yen (tax included)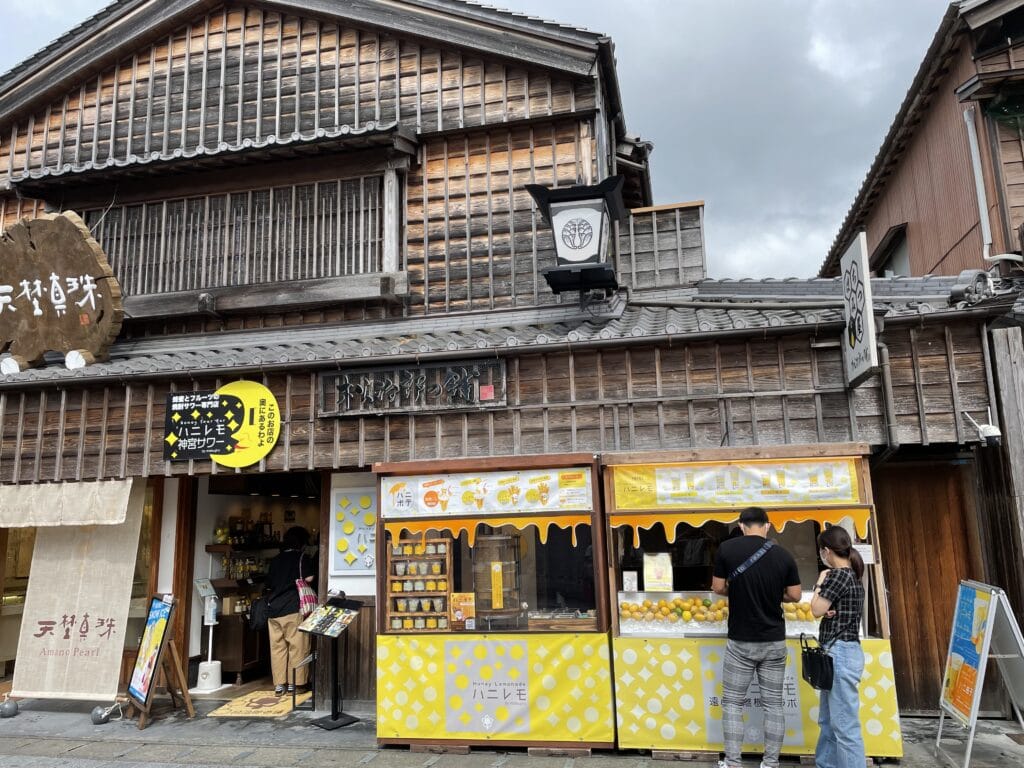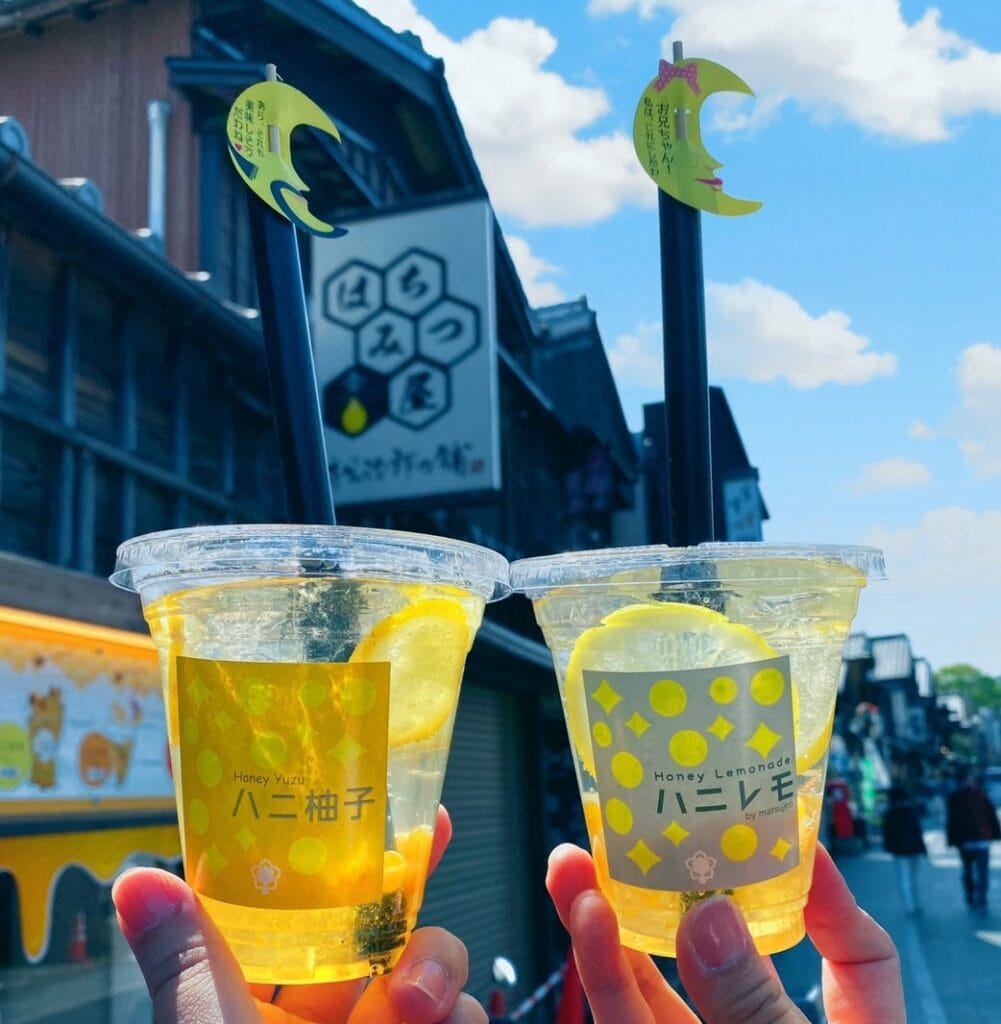 Isuzu Chaya Main Store (Oharaimachi)
Kakigori Manju (August only)
Monthly yam buds that are cutely shaped like the summer tradition of shaved ice.Ramune bean paste is used for the shaved ice of ramune, and strawberry bean paste is used for the shaved ice of strawberry.It looks cool and cute, and it looks like a gift!
It will be on sale only in August, and can be purchased from the Isuzu River store, Akafuku Geku Mae special store, and Akafuku online shop.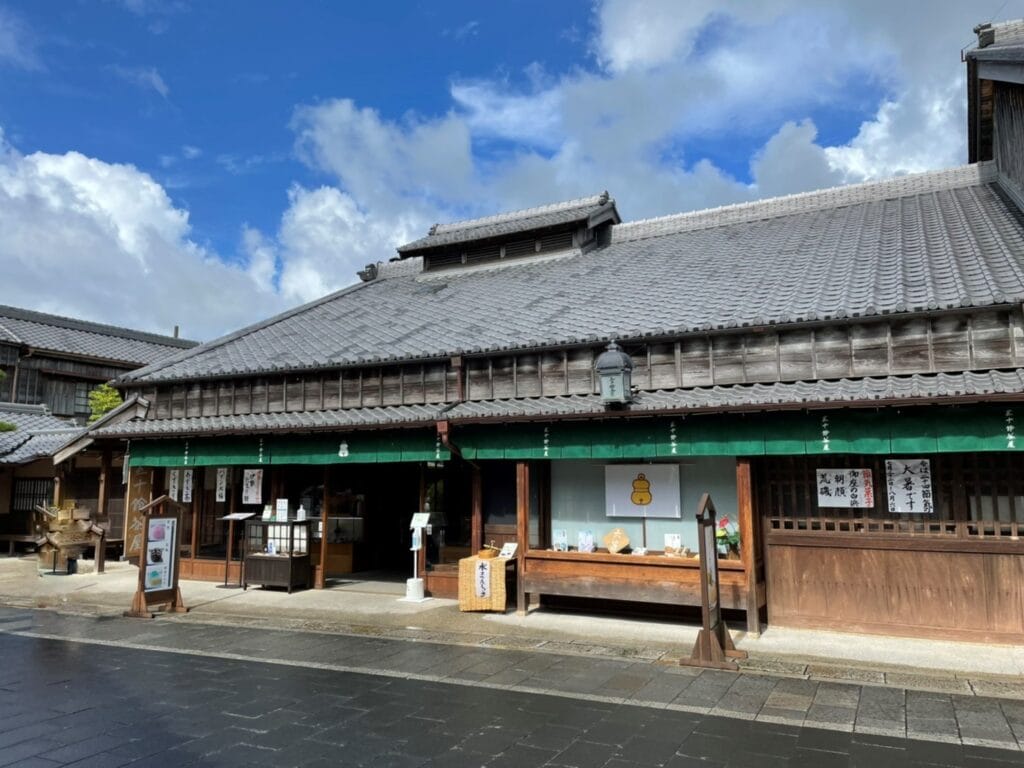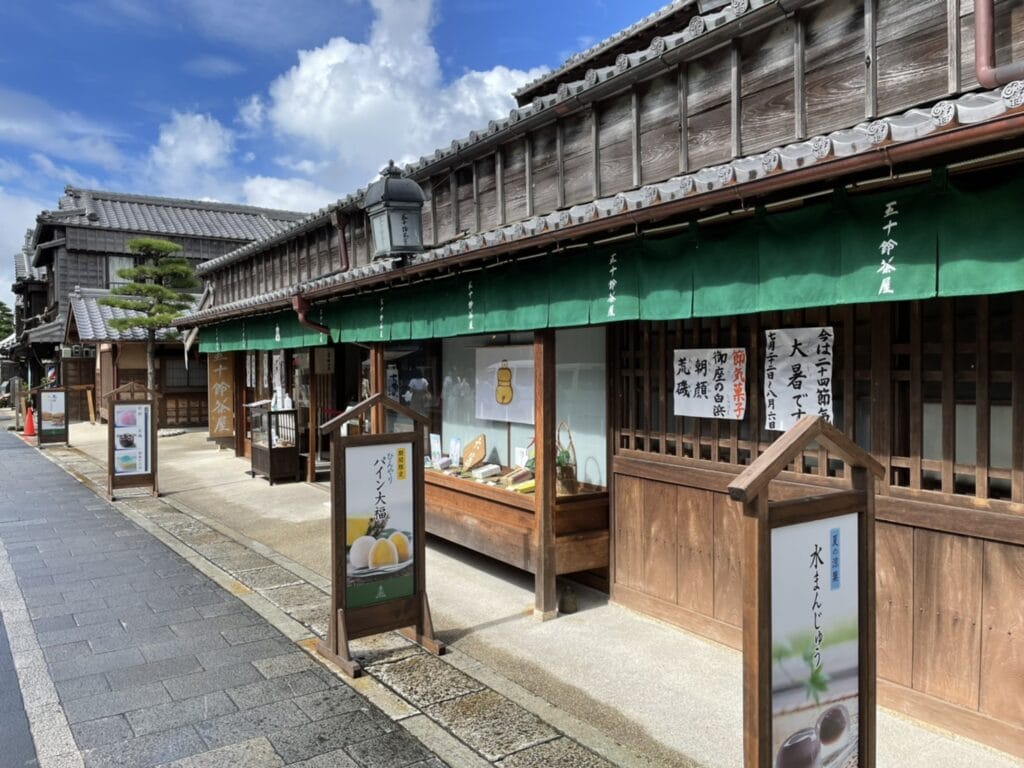 Yamamura Milk Gakko (Oharaimachi)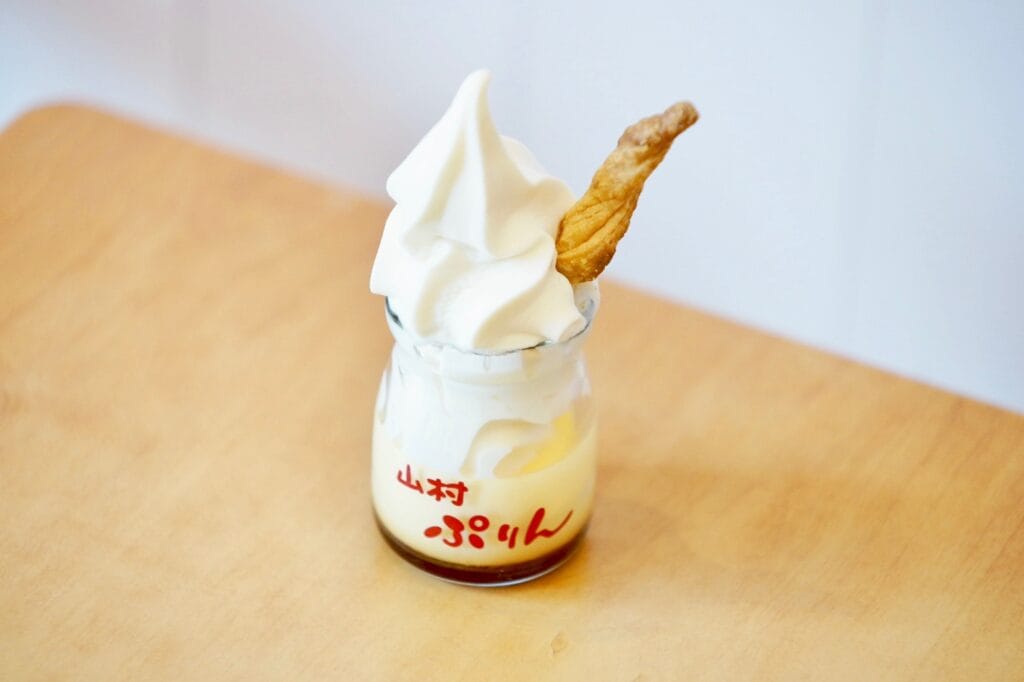 Yamamura Purin Soft
The popular "Purin Soft" is a bottle of carefully baked purin topped with homemade soft serve ice cream based on pasteurized milk.
Limited to the Naikumae store, it comes with a shimenawa pie.
The inside of Milkugakko is really like a school classroom!The desks and chairs are nostalgic and look great on SNS.

400 yen (tax included)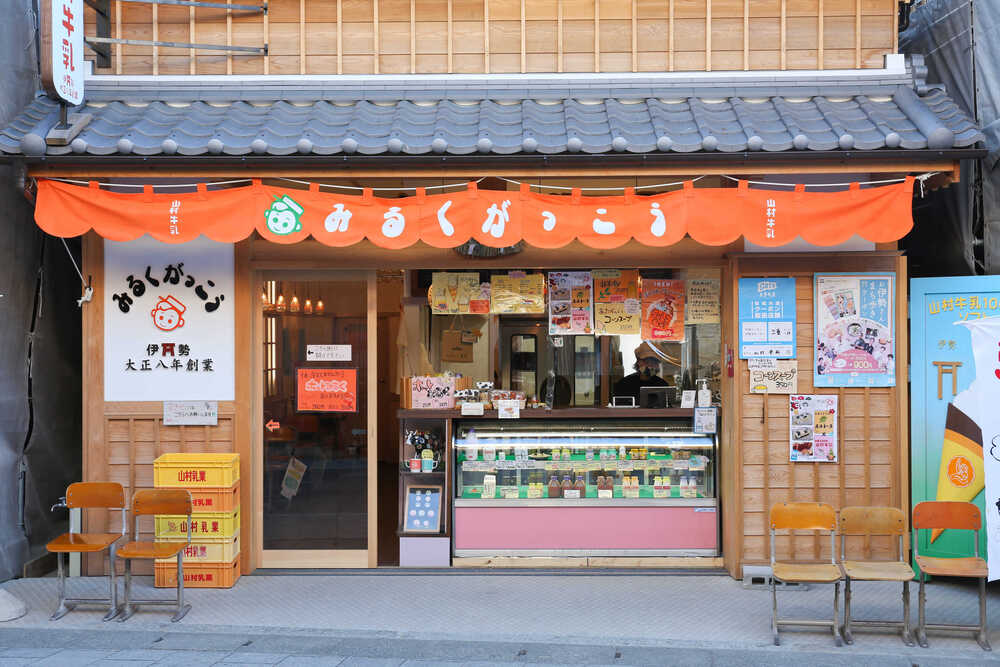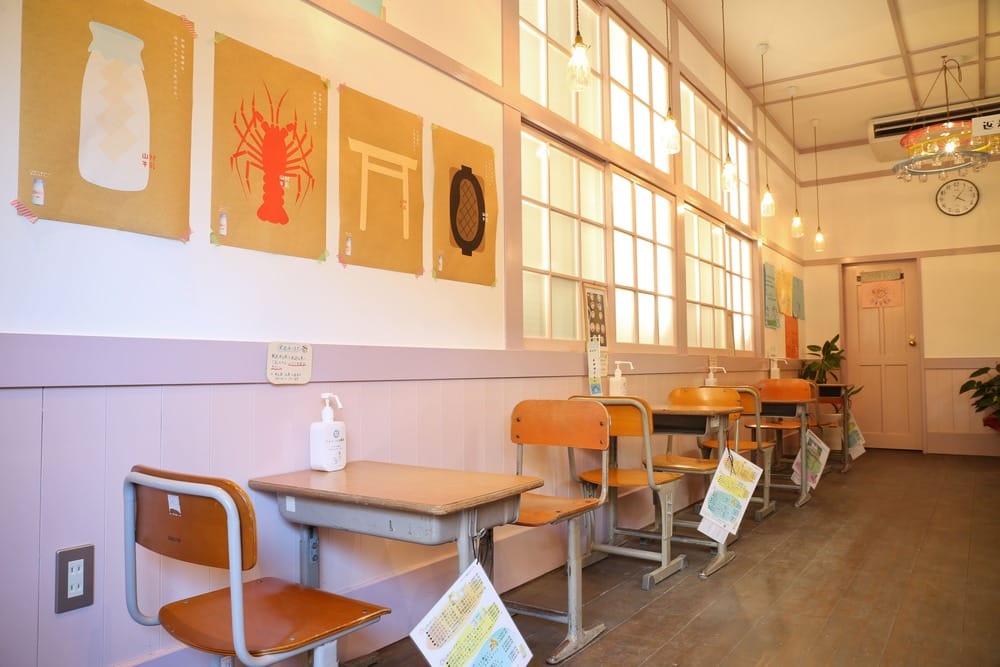 Jiuqu Purin Honpo (Oharaimachi)
Jiuqu Purin soft serve
A store specializing in fermented sweets using Jiuqu, which opened in March 2021. A rich soft serve ice cream with plenty of "Jiuqu Purin", which is popular on SNS.It's nice to be able to eat slowly in the new and fashionable store.There is also a purin gift for Ise souvenirs.

380 yen (tax included)
Fujiya Madogetsudo (Oharaimachi)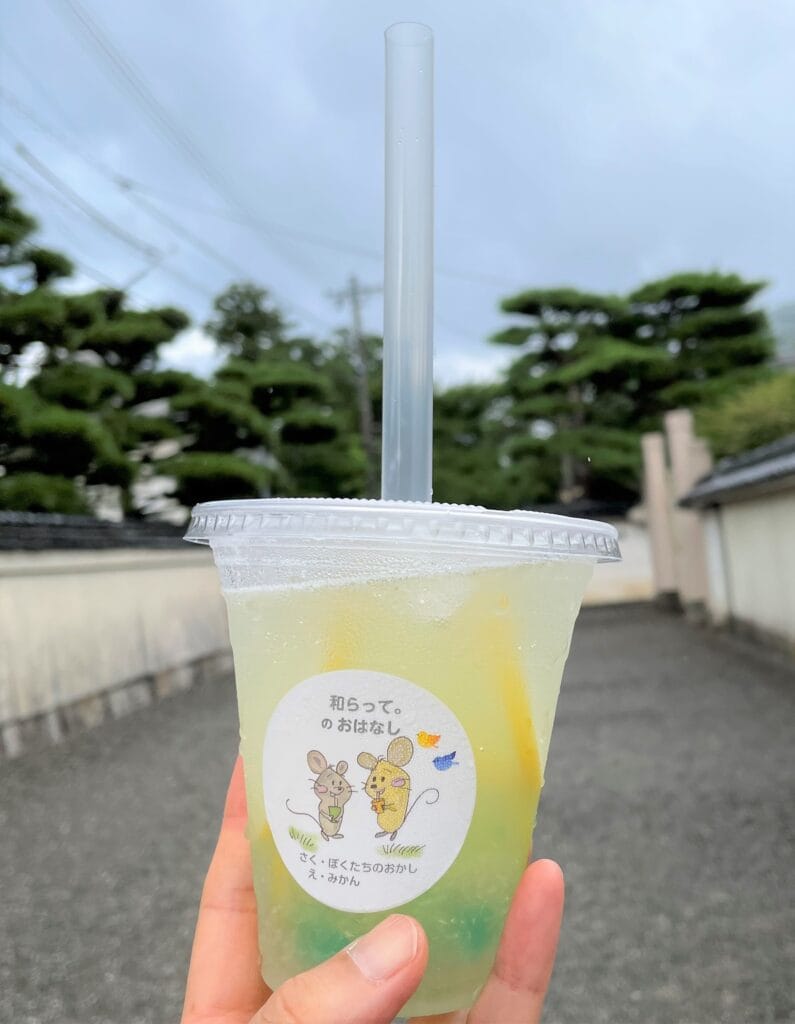 Blue sky lemonade (August only)
At Fujiya Madotsukido, which is famous for Rikyu Manju, the refreshing blue sky lemonade with lemon stewed is sold only in August.It contains plump agar and warabi mochi, so you may be surprised at the texture for the first time! ??
It can be purchased at the Oharaimachi Main Store (next to the Hyakugo Bank Naikuyamae Branch) and the Main Building (along National Highway No. 23).

500 yen (tax included)