Ise Koi Meguri-Someday here again-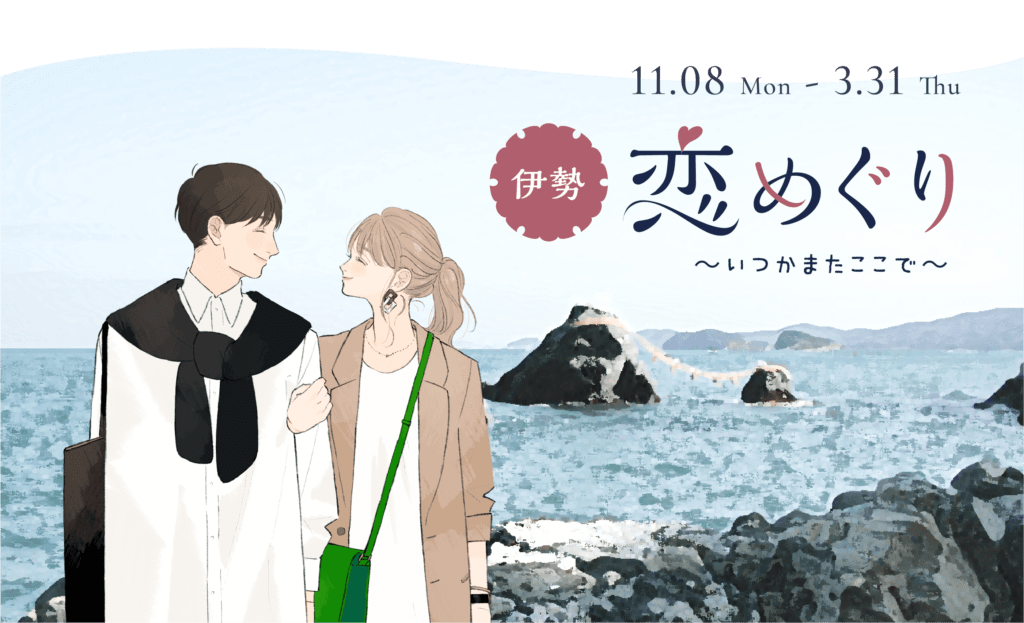 Ise Koi Meguri-Someday, here again-
Using the display screen of the charge spot (smartphone charger rental),
While traveling around the outer shrine, the inner shrine, and Futamiura
It's a non-dense event that completes a love story.

In addition, you can see spin-off works in two places, the Kawasaki area and the Isuzugawa station area.

A QR code and passcode will be displayed at the end of the story that flows at the charge spot in each area.

If you read the QR code and enter the passcode,
You can download the illustrations transcribed by an illustrator living in Ise City.

Collect illustrations from XNUMX or more areas,
If you show the image downloaded at [Meotoiwa Cafe] in Ise Meotoiwa Meoto Yokocho in the Futamiura area, you will receive a souvenir.

While touring the city of Ise, please enjoy the love tour-someday here again-.

Please check here for more information.
Ise Koi Meguri-Someday Here Again-Homepage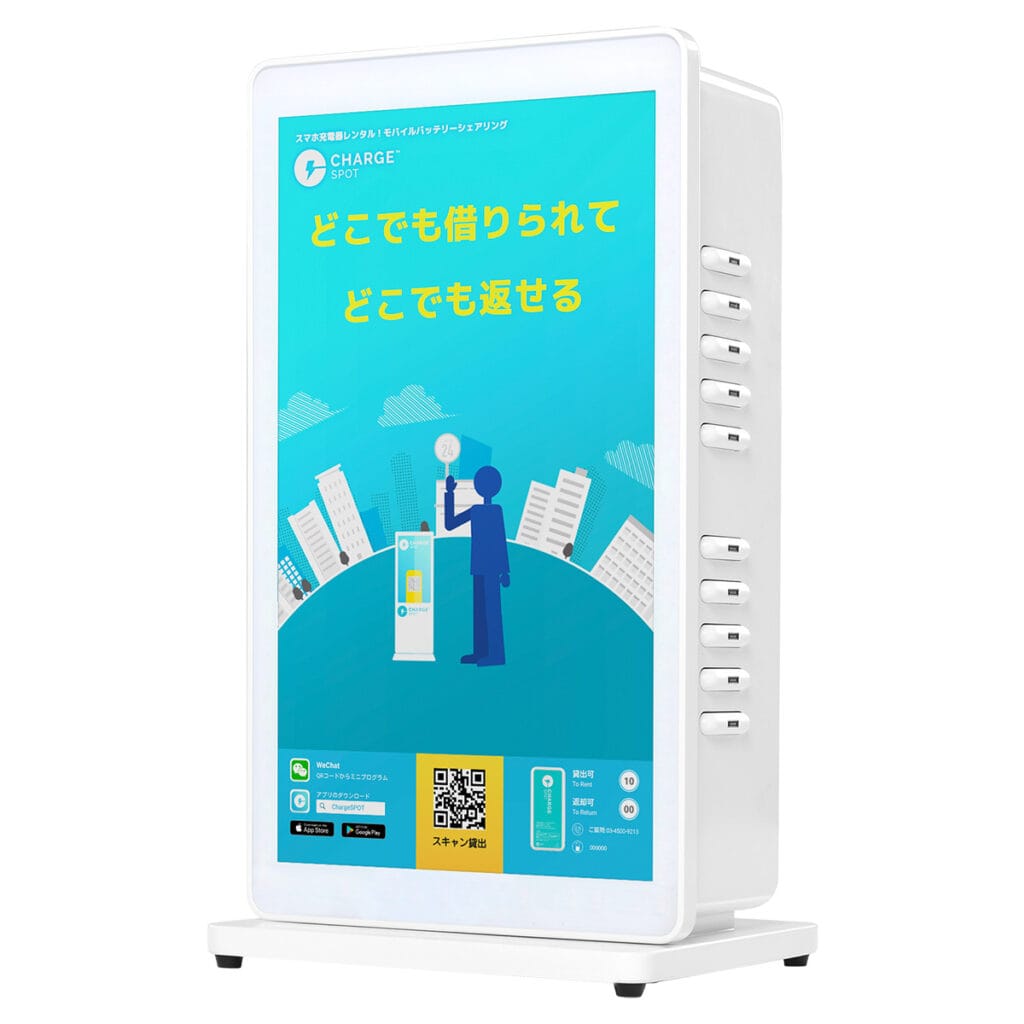 What is a charge spot?
Japan's first portableSmartphone chargerSharing service.

The concept is "you can borrow it anywhere and return it anywhere".It is antiviral compatible as a countermeasure against the new coronavirus.

The Ise City Tourism Association has set up a charge spot (smartphone charger rental), focusing on the need to charge smartphones at tourist facilities.
Event period
From Monday, November 2021, 11 to Thursday, March 8, 2022

Charge spot installation location
<Geku area>
Kinoshita Tea Garden, Henbaya Shoten Iseshi Station, Iseshi Station Baggage Storage
<Naiku area>
Senokuniya, Matsujiro's Pavement Ise Oharamachi Store, Ujiurata Tourist Information Center
<Futamiura area>
Ise Meotoiwa Meoto Yokocho Meotoiwa Cafe, Taiyodo, Futamiura Tourist Information Center
<Kawasaki area>
Ise Kawasaki Merchant Museum
<Isuzu River area>
Orange Cafe Wood
Contact Us
(Public corporation) Ise City Tourism Association
16-2 Honmachi, Ise City
0596-28-3705
Reception hours Weekdays 8:30 – 17:00