At Okage Yokocho, we are conducting an experience to have your dog become a dog.
Thanks to the dog, the dog is a substitute dog that the owner sent to Ise instead of himself in the Ise visit that became a boom in the Edo period.
* Repeaters (second and subsequent times) are even more profitable.
way to participate
Purchase [Shimenawa Collar] at "Iseji Saien"
Benefits
① Ise Jingu Naiku Mae Guru with a coupon
② Presenting a wooden tag for the future of Somin
③ With nearby pet hotel benefits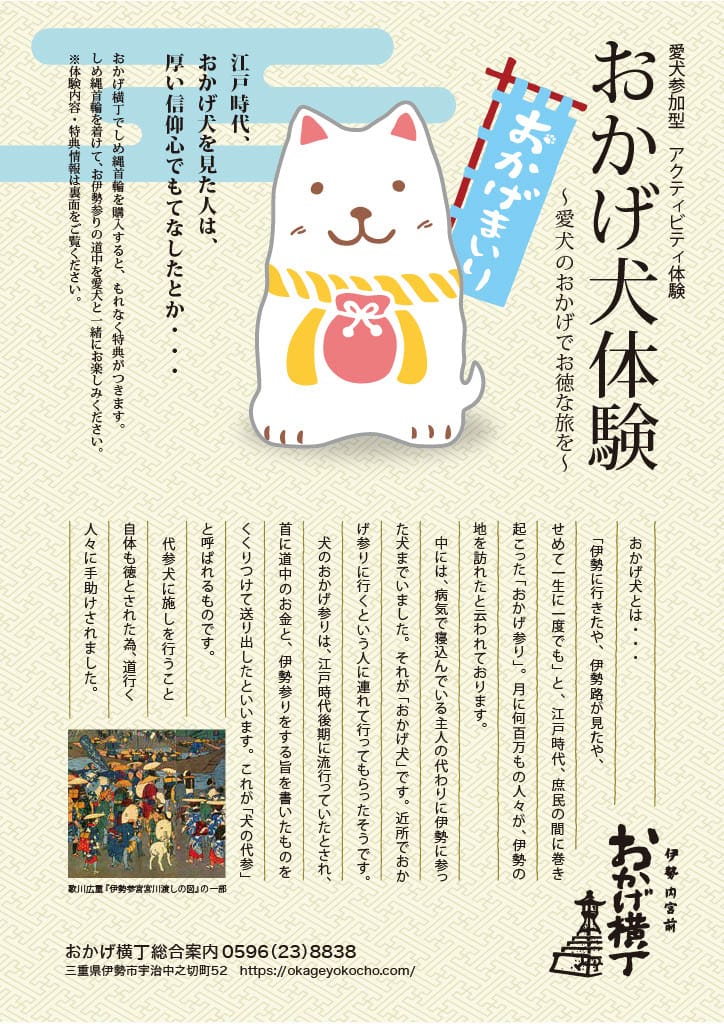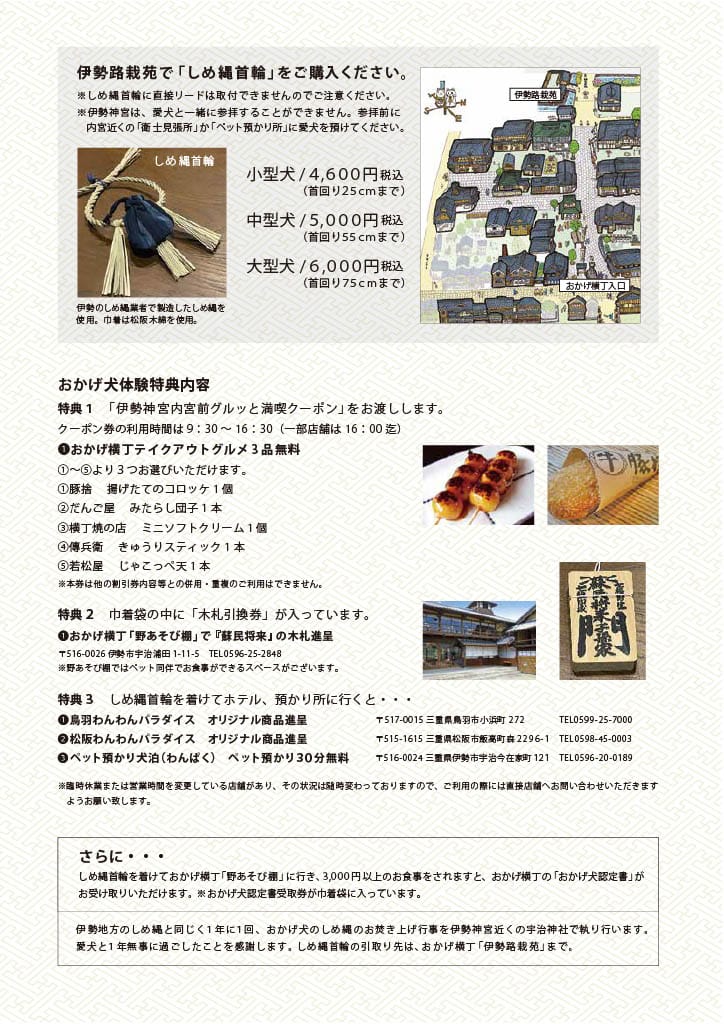 For more information
About repeaters
Click here for additional information for repeaters (from June 2022, XNUMX)