Ise City Tourism Association x Ise City x Veltra
A new online tour that conveys the charm of Ise is born!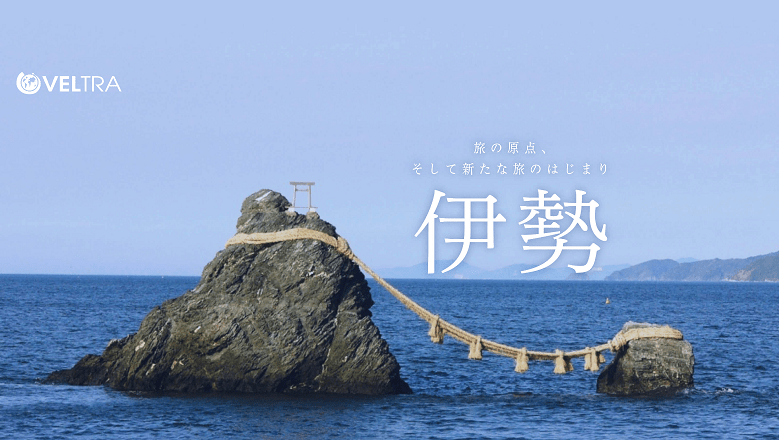 An unprecedented online project with elaborate taste was selected by the selection!
Ise City and the Ise City Tourism Association support the creation and implementation of online tours and events as a means for tourism operators in the city to respond to new travel formats.

We have created an online tour filled with the passion of each business operator, "I want to bring the charm of Ise to as many people as possible!"
What is an online tour?
An online tour that you can easily participate in at home on your smartphone or computer.
You can enjoy your trip together while communicating with the local guide using the chat function.
Please enjoy the "participatory" travel experience unique to live broadcasting, which is different from TV.
About Ise City Tourism Association x Ise City x Veltra Online TourClick here for details.
Online tour details
To apply, please check the tour details.
Ise International Tourism Co., Ltd.
2021 year 10 month 07 day (Thursday) 14: 00 to 15: 30

View from two angles from the perspective of a wheelchair / caregiver
Ise's new sense barrier-free tour
Visit to Sunrise Inn Futamiura
Isuzu Juku
February 2021, 10 (Sat) 16: 16-00: 16

In front of the Ise / Akafuku main store "Okage Yokocho"
To the 27th "Coming Fuku Invitation Cat Festival"!
Limited souvenirs for all plans ♪
Ise Ninja Kingdom
February 2021, 10 (Sat) 30: 14-00: 15
Mystery Solving Tour-Find the hidden treasure of Oda Nobunaga! ~

"Find the treasure of Oda Nobunaga!"
All the actors of Ise Ninja Kingdom!
A mystery-solving tour with laughter and skits
Nikenchaya Mochikakuya Main Store Co., Ltd.
2021 year 11 month 12 day (Friday) 19: 30 to 20: 30

No. 1 in the craft beer industry "Ise Kadoya Beer"
Delivered by President Suzuki himself
Online brewery tour