Ise Clean Daisakusen
The Ise City Tourism Association is working on the new coronavirus infection prevention measure "Ise Clean Daisakusen".
Please cooperate in preventing infection and spread, such as disinfecting hands, cough etiquette, and introducing a contact confirmation app.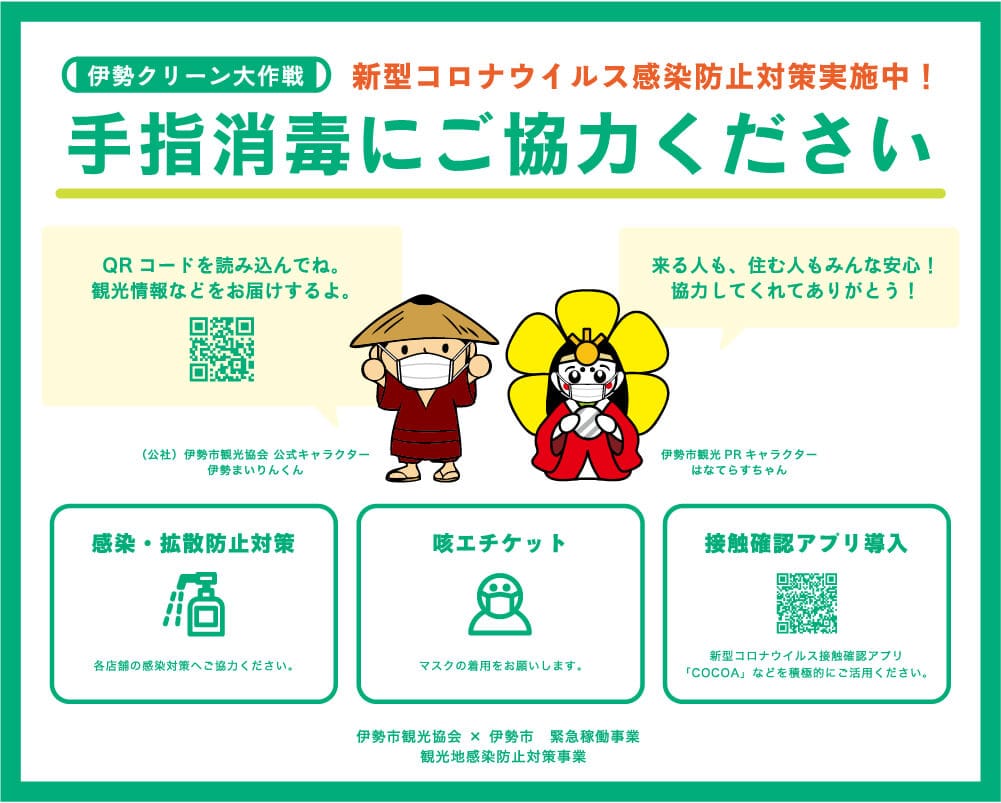 This is a list of stores, facilities, and sightseeing spots that have alcohol in Ise City.
Delivery of congestion status such as tourist spots
Congestion status distribution such as sightseeing spots is carried out for major sightseeing spots in Ise city.Please see the current congestion status from the link below.