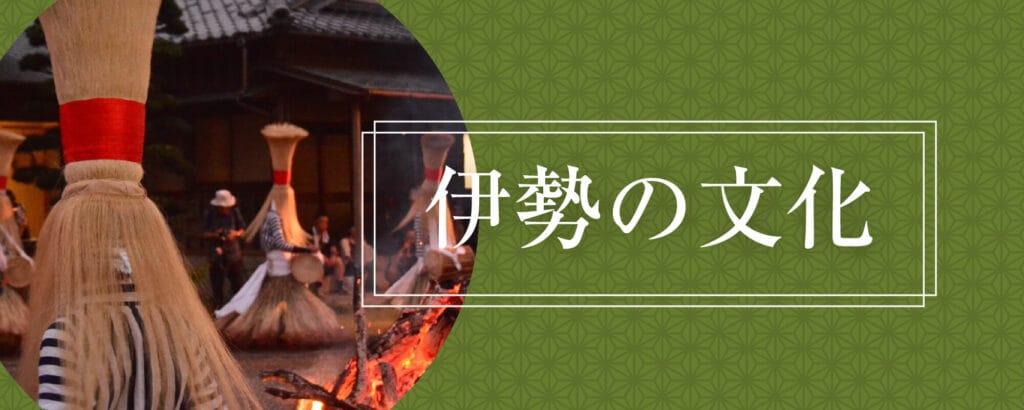 XNUMX Ise's Unique Culture
Onshi
In the Edo period (XNUMX-XNUMX), an "Onshi" who acted as a guide for visitors to Ise and was similar to a travel agent or guide in modern times.As Shinto priests of the Ise Shrine who guided people from all over Japan who came to visit Ise, they handed out Oharaitaima (purification amulets) to worshippers and provided information on where to stay.
Shimenawa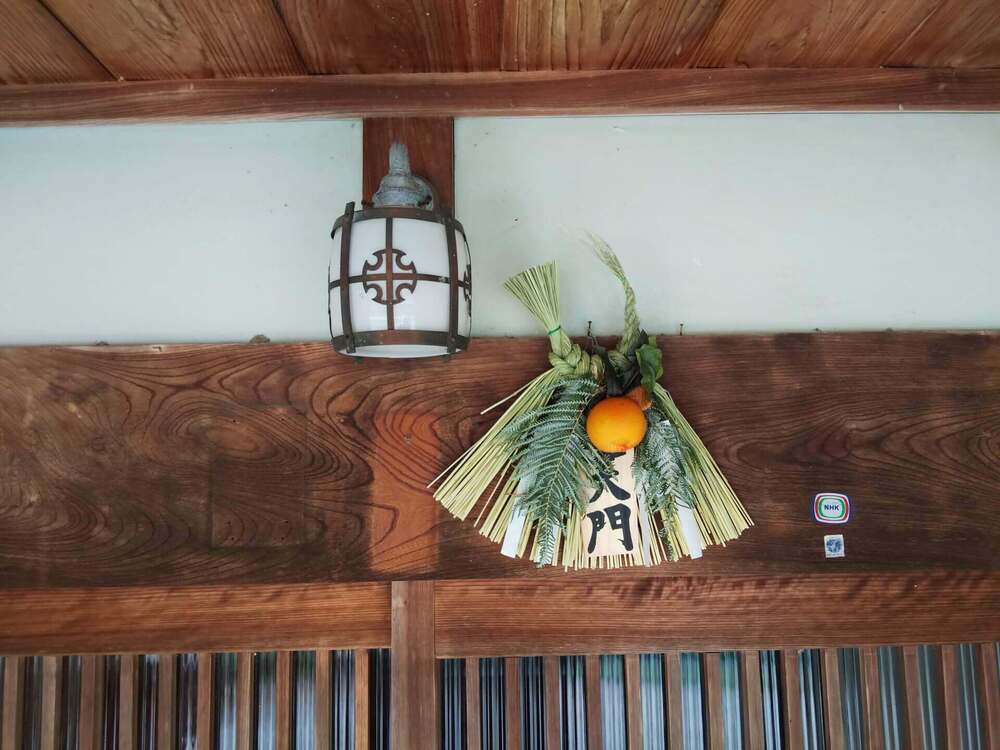 In the Ise-Shima region, shimenawa is a rope with wooden tags attached to it to ward off evil spirits, and it is customary to display it not only at New Year's, but all year round.Ise's shimenawa is characterized by its thicker left side.Walking around Ise, you will find them everywhere.The words on the wooden tags also differ, so please look for them.
Kiyari Song
The Ise Kiyari Song is sung at the time of the Okihiki Festival and at other festive occasions, and is said to be one of the roots of the Ise Ondo.In the Muromachi period (XNUMX-XNUMX), there is a record of workmen singing songs when towing heavy lumber, so it can be said that this is a unique culture that has been handed down in Ise along with the history of woodcutting.The lyrics that have been handed down are interesting because they incorporate local characteristics, are reworked to suit the times, and include many playful elements such as cleverly incorporating phrases from popular songs.
Kanko Odori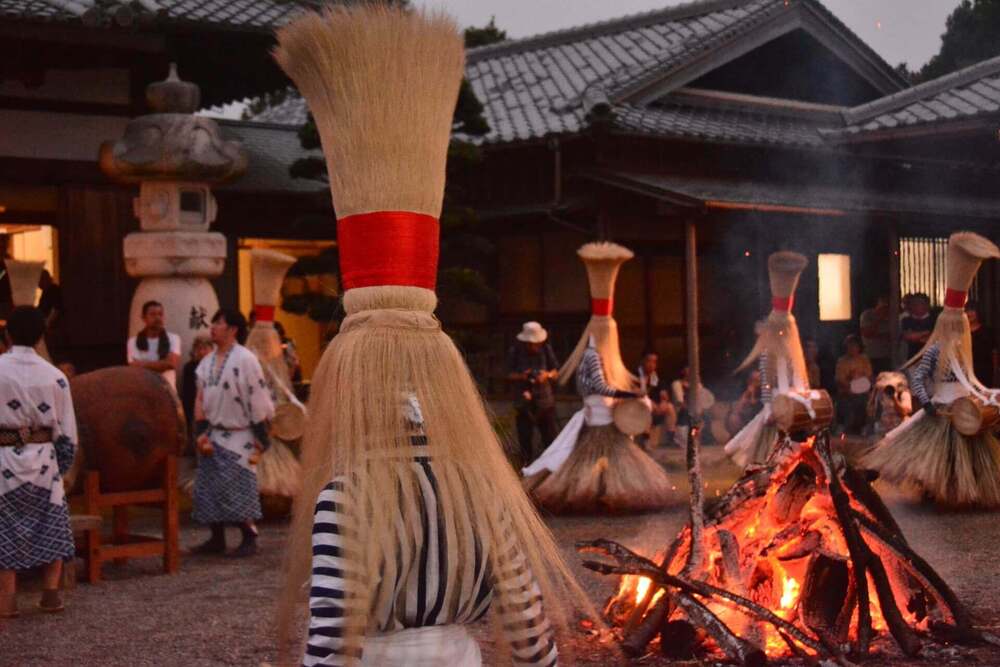 This is one of Japan's most fantastic and interesting festivals that remains along the Miya River in Ise.It is a dance that takes the viewer to an extraordinary place.Kanko Odori is considered to be a type of Bon dance that has been handed down in Ise since ancient times.The dancers wear headgear and waistcoats made of white horse hair called shaguma.The sight of them dancing around a burning fire and beating drums held to their chests takes the viewer into a magical space, enveloping them in a fantastic atmosphere.
Ise Cultural Facilities
Ise Washikan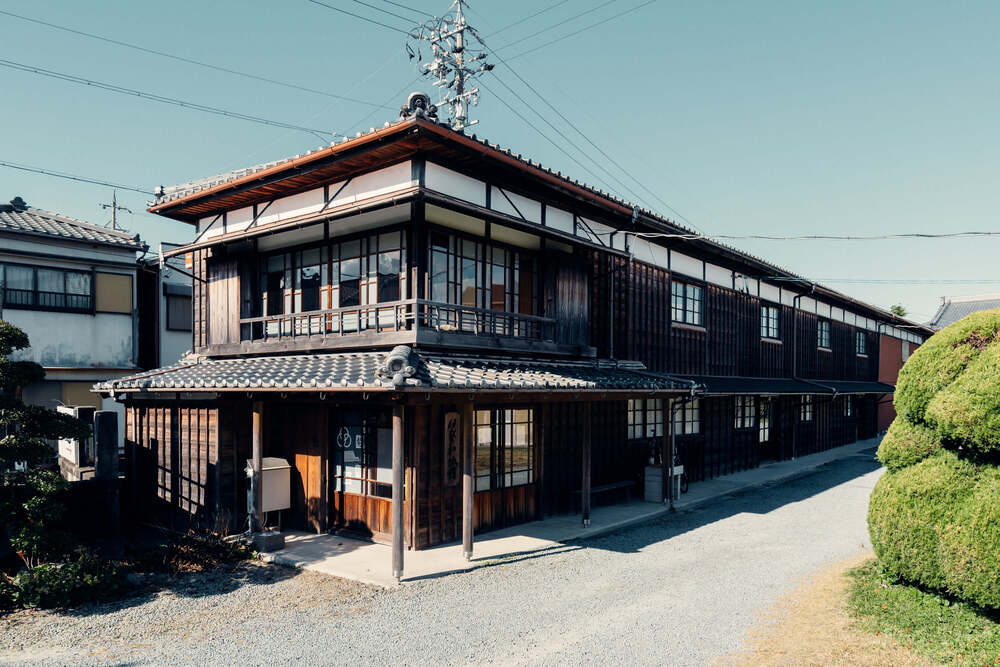 This shop and museum is located on the premises of Taihou Wasi Kougyou, a manufacturer of Japanese washi paper used to make the sacred paper at the Ise Shrine.Ise's unique handmade craft paper, made using cedar bark and seaweed, has a gentle texture that soothes the soul. You can also visit the Ise Washi Gallery when it is open.
Address: XNUMX-XNUMX-XNUMX Ozeko, Ise City, Mie Prefecture
Ise Netsuke Sculpture Museum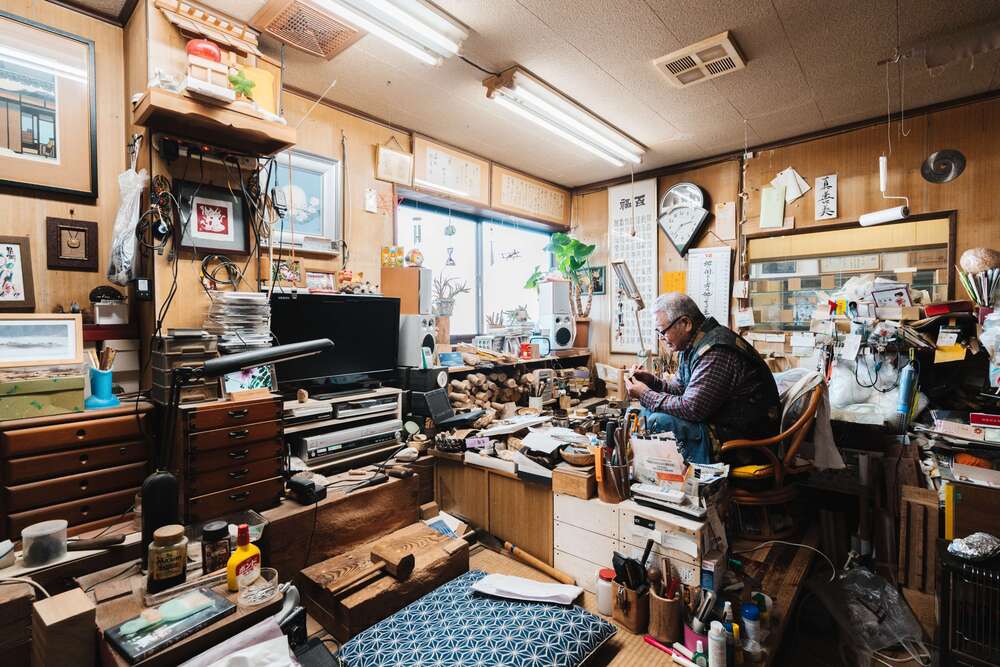 Netsuke are small carvings attached to the end of a string to secure an inro (seal case) or tobacco pouch, which were popular in the Edo period (80-XNUMX).They have long been known as one of the most popular souvenirs when visiting Ise.The director of the museum, Tadamine Nakagawa, is a skilled netsuke craftsman with several decades of experience.At the Ise Netsuke Sculpture Museum, there are about XNUMX masterpieces of netsuke from the local Ise area.The netsuke are made of Asama boxwood, which is unique to Ise, and you can see firsthand how the netsuke craftsmen carefully carve them.
Address: XNUMX Ueji-cho, Ise City, Mie PrefectureInquiries TEL: XNUMX-XNUMX-XNUMX
Yamada Bugyosho Memorial Hall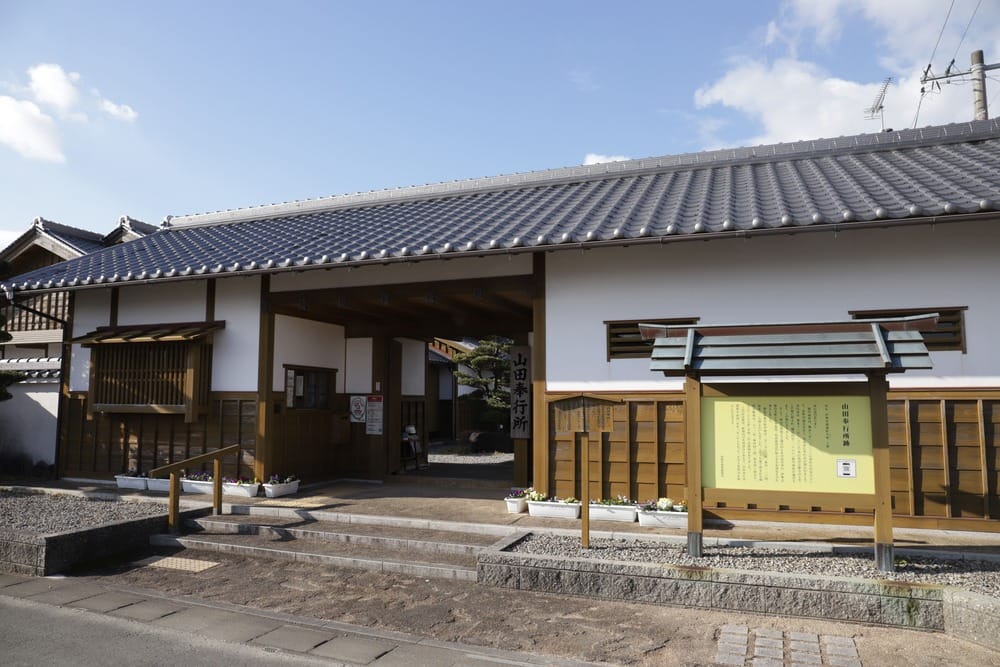 The Yamada Bugyosho (Magistrate's Office) ruled Ise throughout the Tokugawa Shogunate (230 to 48).The number of magistrates at the office, which operated for more than 4 years, numbered 18.Among them was Tadasuke Oka Echizennokami, the model for Japan's most famous historical drama series, "Oka Echizen," who served here for four years as the XNUMXth magistrate.The Yamada Magistrate's Office is said to have overseen many things including guarding and building the Ise Shrine, overseeing the general administration of Ise City, and defending Ise Bay.Yamada Bugyosho Memorial Hall is a reconstruction of a part of the Yamada Magistrate's Office located in Misonocho ohayashi, and is open to the public.
Address: 1602 Kamijo, Misono-cho, Ise City, Mie Prefecture
Ise Furuichi Sangu Kaido Museum
Visitors can learn about the history of the Sangu Kaido road that connects the Geku and Naiku (outer and inner shrines) and the prosperity of Furuichi through materials and videos.Furuichi (Old Market), which was one of the five major red-light district along with Yoshiwara in Edo (modern Tokyo) and Shimabara in Kyoto, was always crowded with people on their way home from the shrine, and the "Aburaya Uproar," a murder case that occurred at the Aburaya brothel, is famous as the subject of Kabuki plays.You can also learn about Ise Kabuki, which was the gateway to success for actors from Edo and Kamigata, and was once visited by Koshiro Matsumoto and Kikugoro Onoe.
Address: XNUMX Nakano-cho, Ise City, Mie Prefecture
---
Ise Cultural Facilities Map